iPhone 8 Update: New leaked image shows Apple's wireless charger
Rate this title
New leaked image shows that the iPhone 8 will feature wireless charger accesories.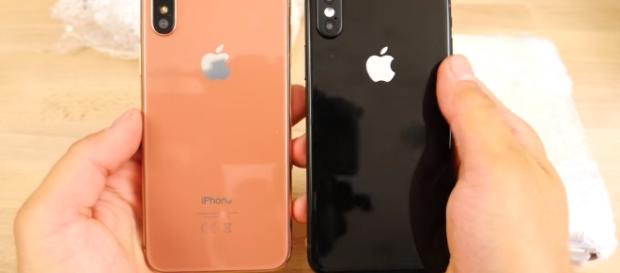 Apple is keeping their reputation as the best-known organization with an innovative platform by releasing the all-new iPhone 8 with a wireless charger. To support this, a new leaked image shows that the speculation is coming to reality.
Wireless charger blueprint leaks
A Chinese twitter user, mmddj_china, has uploaded some images on her account showing an earlier design of the wireless charger for the upcoming Apple phone. This will be a significant Update for the smartphone's era. The photos also show a circular attachment for the hardware on the iPhone 8's motherboard.
Apple has not confirmed any information yet. Hence, the leaked image might or might not be real.
Nothing is purely positive until the new iPhone will come at hand.
Released date, specs, and price revealed
A report published in Inquirer revealed that the upcoming iPhone will be called as the "iPhone Edition" or "iPhone X." It is expected to be released at the company's 10th-anniversary event. The device will also come alongside the iPhone 7s and 7S Plus.
The company's anniversary will mark its ten-year success of the iPhone series. It will be held on September 2017. However, the post also claimed that the device would not be available to buyers until the fourth quarter of this year. Moreover, the quantity of the latest smartphone is also limited.
Forbes also revealed that the device would be more expensive than the previous release. The price will start around $1,100 to $1,200 with its handset in 128 GB and 256 GB, respectively.
The upcoming phone will be 5.8 inches in length, which is ideal for a smartphone. It will feature a 2.5D OLED edge to edge display and an all glass construction for its design. The rear part of the phone will feature rear-facing Touch ID sensor and dual vertical cameras. It will also be equipped with iOS 11, improved P2P, and Siri payments.
iOS 11 new 'Cop Button'
Apple is introducing a simple way to for its users to quickly disable the Touch ID and contact emergency service with its improved iOS 11. A report published in WCCF Tech revealed that the new feature will be called "Cop Button" which it is still in beta. With this feature, users can easily disable the fingerprint scanning, especially during emergencies. The new device will offer a method to automate
The new device will offer a method to automate emergency service calls and an added option for calling 911. To activate the Cop Button, the users just need to tap the power button five times then the phone will disable the Touch ID.
If the users want to disable their iPhone's Touch ID, they can also go to settings and restart their phone before they can enter the passcode. However, this method is a lot harder than the upcoming Cop Button.
Click to read more
and watch the video
or