iOS 11 latest news: 'Cop Button' could work against Apple device owners
iOS 11 feature disabling Touch ID may boomerang, cause more harm for iPhone security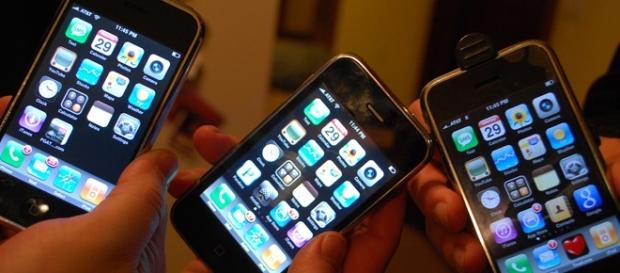 One of the big features that iOS 11 will reportedly bring is the "Cop Button." This will reportedly give Apple device owners an easier way to disable fingerprint scanning, particularly during emergencies.
The new feature seems more of a way to help people in trouble on occasion. While it doesn't automatically dial 911, it brings users a bit closer with an option to do so. Additionally, it temporarily disables the Touch ID fingerprint sensor until the pass code is entered according to Ubergizmo.
Why would anyone want to disable Touch ID?
Depending on how one looks at it, disabling an iPhone's Touch ID may seem a bit off. There are some who find it more of a nuisance, especially if it fails to registered prints.
That means that iPhone owners would have to revert to the old way of unlocking their phone – entering the six-digit code on the screen. Some have tried disabling the Touch ID feature by restarting their phone and waiting a few days until the device asks for a new code.
Case by case situation
The feature could come in handy for users in select cases. That would include being forced to unlock their device via the fingerprint sensor. With the traditional code entry present, users can easily lock their phone when dire situations arise.
From the new feature, it seems that the only sensible one is the option where folks can call 911 when needed. Apple could have done better by actually automating the call after five taps though accidental taps on it could be a reason.
Emergency calls are important and most are aware how one erroneous call could make a difference between life and death. For now, it seems bringing up the option would be the best recourse unless software engineers come up with something more sensible.
iOS 11 public beta is currently out, a chance for curious iPhone owners to see what lies ahead. The next big Apple OS update is expected to happen soon, departing from the buggy iOS 10 series.
It remains to be seen if the iOS 11 jump will be bug-free though most doubt it. Mobile operating systems will always come with a flaw, both major and minor. A lot of iOS 10 bugs are expected to be fixed but new problems are most likely to arise.
Another piece of good news is that Apple has advanced dramatically, shunning iOS jailbreakers from their hacking ways.
There were some jailbreaks with the current version but none really stood out. Will iOS 11 be spared from any iOS 11 jailbreaking intentions as well?
Click to read more
and watch the video
or