Intel Core i9-7960X vs. AMD Ryzen Threadripper 1950X: Battle of 16-core CPUs
The two leading processors bearing 16-cores/32-threads were taken for a test ride, AMD vs. Intel.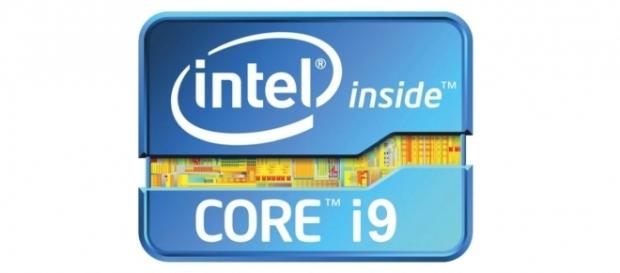 The Battle between two of the most sophisticated CPUs, both boasting 16-cores/32-threads -- Intel Core I9-7960X vs. Amd Ryzen Threadripper 1950X - was tested on multiple benchmark platforms by leading overclockers, namely: Splave, HiCookie, Sofos1990 and TheOverclocker. Pricing aside, the result was a resounding win by the Intel CPU on 8 out of 9 platforms.
Not that there were small differences between the two processors even though they boast the same no. of core/thread. The AMD processor has a base clock speed of 3.4GHz, has a boost clock of 4.0GHz and an extended frequency range of 4.2GHz while running on 180W of TDP.
The Intel CPU, on the other hand, has a base clock speed of 3.6GHz but has a staggering 4.4GHz clock speed running on all cores. The Core i9 processor runs only on 165W.
Benchmark test results
According to tech website WCCFTech, overclocker HiCookie performed four benchmark tests on the two processors, all won by the Intel processor. Tested on HWBOT x265 Benchmark 1080P, the Intel Core i9-7960X CPU scored 168.44fps - a new world record. The three other tests were HWBOT Prime (14751), HWBOT x265 Benchmark 4K (40.76fps), and Wprime 1024M (29.499) - all global first places.
Overclocker Sofos1990 conducted two benchmark tests which were also won by Intel: Cinebench R15 (4931cb) and Geekbench 3 Multi Core (80192 points), both global first places. Splave also conducted two tests won also by the Intel processor: a new world record on Wprime 32M (1.264sec) and Cinebench – R11.5 (52.33 points), another global first place finish.
The sole win for AMD came from the benchmark test conducted by TheOverclocker. The AMD Ryzen Threadripper 1950X registered 1min 5.981ms on GPUPI, also a global first place finish.
AMD's edge
However, it should be noted the different motherboards used on the benchmark tests. The benchmark performance tests on the Intel processor were conducted using ASRock X299 OC Formula and GIGABYTE X299-SOC Champion. Meanwhile, ASUS ROG Zenith Extreme was used on the AMD processor.
In addition, the processes of overclocking these processors were sophisticated and unique that it cannot be replicated by a standard air or liquid cooling systems. And while the Intel processor won most of the benchmark tests with one exemption, the AMD processor has its own advantage other than the only one win it registered.
The 16-cores/32-threads AMD variant is available already on the market for only US$999. Its Intel counterpart, which is scheduled to hit the market this coming Sept. 25, has a market price of US$1699. That's a huge difference of US$700!
Click to read more
and watch the video
or