Google made a Snapchat-like feature; Pixel 2 smartphones has no headphone jack
Rate this title
Google creates a new feature similar to Snapchat's 'Discover' platform.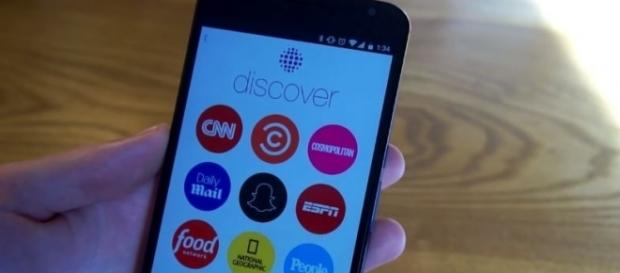 The search giant Google is developing a new technology that would allow news publishers to create stories similar to those found on the "Discover" platform of Snapchat. According to a report from The Wall Street Journal, the new feature will be called "Stamp" and Google is said to officially announce it next week. It also includes a range of publishing partners such as The Washington Post, CNN, Vox, and more.
AMP-based Snapchat feature
Tech firms including Snapchat, Facebook, Instagram and Google are racing to develop publishing tools for media companies, hoping to add entertainment, sports, news, and other contents on their apps.
The "Stamp" name is said to be a combination of the words AMP (Accelerated Mobile Pages) and "St" that stands for stories. "Stories" is the term commonly used nowadays for short form expiring visual content among social media services such as Snapchat, Facebook and Instagram.
There is a huge possibility that the Google Stamp might be located beneath the search bar, where Android users are already served a list of recommended websites and news stories. Google Stamp will integrate video clips with photos and texts, allowing users to skip to a new story or advertisement with just one swipe.
New Google Pixel 2 leaks
In other news, Google is set to launch the new Pixel smartphones in the coming months. But ahead of its release, VentureBeat's Evan Blass recently revealed two leaked photos of the said Google Pixel 2.
Blass claims that HTC will continue to manufacture the upcoming smartphones. The device will also have a squeezable frame.
Google removes headphone jack
Google will also be following the Apple's iPhone 7 footsteps by removing the 3.5mm headphone jack of the Pixel 2. The device might also have a pair of front-facing stereo speakers. Evan Blass points out that Google is not including a dual-camera system on the Pixel 2, which is a trend this year's smartphones.
Rumored features
Rumors about the Google Pixel 2 have already started circulating since last year. The device is rumored to have an improved camera that could beat other high-end smartphones like iPhone 7 Plus, Mate 9, Galaxy S8 and LG G6. According to a report from 9to5Google, the Pixel 2 smartphones might be released in late 2017. The device could also be smaller compared to its previous model. It might feature a bezel-less design with an edge-to-edge screen display.
Click to read more
and watch the video
or