Google Pixel 2 XL leaked concept hint at radical design overhauls
A recently surfaced Google Pixel 2 XL concept gave fans a brief glimpse of the device's design and other details.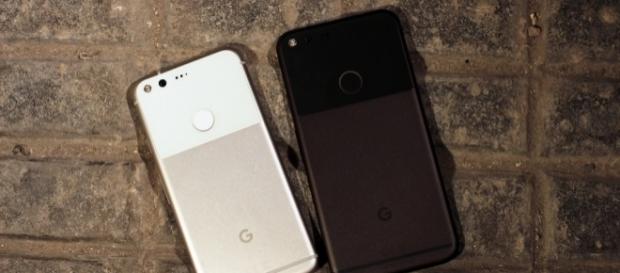 Google is reportedly gearing up to unveil a couple of Pixel 2 models this year and between the two upcoming Pixel devices, the Pixel 2 XL is deemed more interesting.
Release date and rumor roundup
The search giant has roped in LG to manufacture this colossal phablet but there's word floating around that the South Korean tech giant is likely to encounter supply issues that will compel the company to push back the Google Pixel 2017 release date.
The supply-related problem is expected to stem from the fact that the larger of the handsets i.e. the Pixel 2 XL will stick to using OLED display panel. It can be recalled that LG has delivered myriad Nexus branded devices in the past.
A report from BGR claimS Apple is prepping to make its long-awaited transition to OLED with Samsung and LG as main manufacturers of the display component. While the deal is without an iota of doubt good news from LG's perspective; it might spell trouble for Google, the report said. Moreover, blockages are likely to happen as Apple starts procuring its OLED supply demands.
In fact, there's a possibility that the iPhone maker's OLED requirements would be so big suppliers will be left with no choice but to deliver at the detriment of other handset manufacturers. This has happened before and is expected to negatively impact Google's production and release calendar for the Pixel 2, particularly for the OLED-laced Pixel 2 XL. As a result, there could be supply constraints or a delayed launch. Besides, it's no secret that Google is still a neophyte at supply chain management.
A similar stock-out wrecked both the Nexus and Pixel arrivals in the past and it looks like bad history is on the verge of repeating this year unless Google fixes the situation, ideally in advance.
Rumors and leaked details
Meanwhile, the Pixel 2 XL has deservingly propelled to popularity. YouTube channel Concept Creator took notice of the popularity it garnered and decided to envision the phone in 3D by striking a perfect balance between rumors and leaked details about the device.
.
According to Concept Creator, the Pixel 2 XL is a huge smartphone with a stretched out real estate display that almost covers the entire front panel, leaving space on the top and bottom of the mobile phone for the front speakers and camera sensor. This coincides with previously surfaced reports that suggested the XL bearing codename Taimen will sport a 5.99-inch screen.
The render also rubber stamped the claim that Taimen will feature a jaw-dropping redesign, while the standard Pixel 2 (Walleye) will be designed by HTC and will retain the design characteristics we have already seen with the original model.
The larger variant will come bearing a striking resemblance to #LG G6, which implies the concept was originally created bearing LG as the device manufacturer in mind. If the aforementioned push back does not come to fruition, the #Google Pixel 2 is slated to hit the store shelves between October and November this year. There's also hearsay that the handsets will be the first to run Android O or Oatmeal Cookie. #Google Pixel 2 XL