Next generation of Apple Watch can fully function without iPhones
Apple's upcoming smartwatch might have built-in LTE connectivity and can fully function without syncing an iPhone.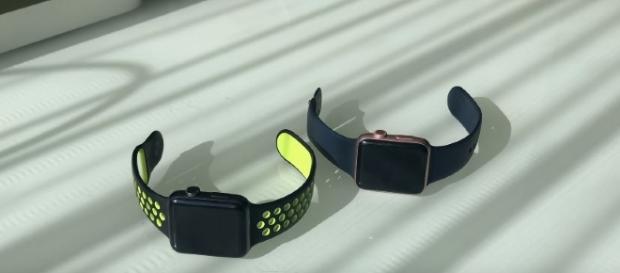 Many are anticipating the next generation of the Apple Watch. The Apple Watch available [VIDEO]today still needs to be paired with and stay within range of an iPhone to perform the bulk of its functions like receive notifications or make calls. Recent reports from Bloomberg claim that the next Apple Watch might have built-in LTE connectivity.
No need to sync with iPhones
The built-in LTE connectivity of the upcoming Apple Watch will allow its users to fully access the device without the aid of iPhones. The company had begun talking with the United States and European cellular network providers for the new feature. A smartwatch that could fully function without pairing a smartphone could do a lot of things, like downloading and playing songs even on the move.
Apple launched its first smartwatch in 2015. The company's CEO, Tim Cook, is proud to announce that the Apple Watch is one of the world's best-selling wearable device. Other tech companies like the Chinese firm Xiaomi and San Francisco-based Fitbit also made innovative changes on its wearable devices. Apple has to make more impressive features on its devices to stay on top.
Who manufactures the LTE modem?
According to CNBC, Intel Corporation would be manufacturing the next Apple Watch LTE modem. Even non-iPhone users can enjoy the device with its full functionality. Making the Apple Watch a standalone device will surely boost its sales. The company is expected to announce the new wearable device this coming September alongside with its flagship smartphones.
iPhone 8 rumored features
In other news, Apple is expected to launch three new smartphones this year, namely the iPhone 7S, iPhone 7S Plus, and the iPhone 8.
The iPhone 8 is expected to sport an all-screen bezel-less design. The company might also remove its physical home button and replace it with a virtual home button. Users do not have to worry because the device will still have all the previous functions of the home button.
The iPhone 8 might also sport facial recognition sensors. This will allow the users to unlock their smartphones by using their faces. The facial recognition feature will likely use infrared-based systems. Samsung, one of Apple's rival companies, also used the same system for its iris-scanning feature for its Galaxy S8 smartphone. The iPhone 8 might also feature a new built-in application called "SmartCam." SmartCam will allow users to intelligently capture the best photos when shooting specific scenes like fireworks and sunrises.
Click to read more
and watch the video
or