Apple is gearing up to launch a smartphone with added amazing features.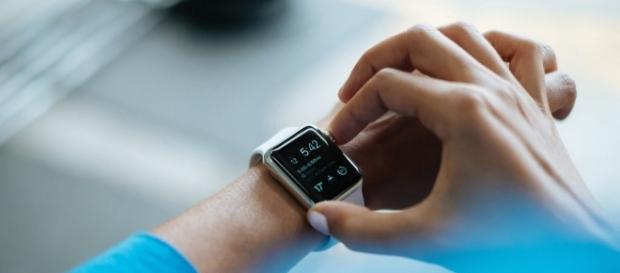 Apple will be releasing a new model of its smartwatch later this year. The smartwatch will be different from the other smartwatches because it will have the ability of directly connecting itself with the cellular network.
Notably, Apple improved its watch last year by selling models of a smartwatch that came with GPS chip. This GPS chip allowed the smartwatch to measure the distance that the traveler has covered by wearing the smartwatch.
Current working operation of Apple's smart watches
The smart watches from the brand available on the market today do not have connectivity to the cellular network. So, the smartwatch is required to be constantly connected to an iPhone wirelessly to carry out functions like streaming music, getting directions on the map, and for sending messages.
LTE Chips improves the smartwatches of Apple
According to reports, the smartwatch which Apple is planning to release will contain LTE chips. This will allow the new version of the Apple smartwatch to carry out many activities without the help of an iPhone.
Intel Corp. will finally get to work with Apple
The LTE modems for the new smartwatch will be supplied by Intel Corp. According to a source, Intel Corp. is very happy to get this deal because it has been attempting for a year to include its component in devices. Earlier, most of the modems for the watches were supplied by Qualcomm Inc. However, Qualcomm Inc. and Apple is now engaged in a legal dispute and therefore, Apple gave the deal to Intel Corp.
How important is Apple Watch?
When the overall revenue of Apple is considered, one will realize that Apple watch is a tiny part of the total revenue of the company.
Tim Cook, Chief Executive Officer of Apple said that the Apple smartwatch became the best-selling smartwatch by a huge margin. Cook further said that there was a huge increase in the sales of the smartwatch in the third quarter. Gene Munster, co-founder of Loup Ventures said that there will be a boost in the sales of the Apple Watch if it comes with different features and which are not available on other devices. He said that in fact, it might work as a game changer too.
It must be mentioned here that the new LTE model of smartwatch was planned to be released in 2016, but it could not be launched due to issues in the battery life of the watch. Since then, the company has been working to improve the battery life of the watch. Apart from introducing a cellular chip in the watch, the company is also planning to change the software of the device.
Click to read more
and watch the video
or