Confirmed: OnePlus 3, 3T will not receive any update after Android O
The company has decided to end support for OnePlus 3, 3T smartphones post Android O.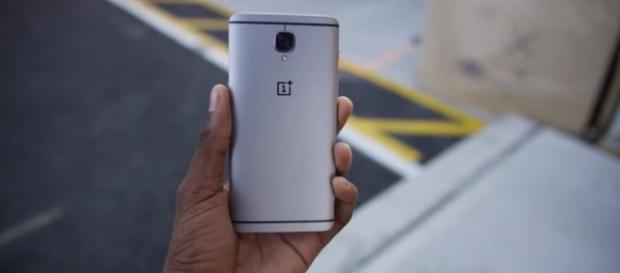 Chinese technology giant OnePlus launched its flagship handsets, Oneplus 3 and OnePlus 3T smartphones earlier last year. The smartphones – like many of the other smartphones offered by OnePlus – came equipped with top-notch specifications and a decent price-tag. Therefore, they were able to receive a lot of appreciation in a short period of time.
A new report suggests that the company has apparently made an official statement, stating that the OnePlus 3 and OnePlus 3T smartphones won't be receiving any more updates after the Android O software has been released. This comes across as a huge shock and a very unpleasant surprise for the smartphones users because it has only been a year since the company put these devices on sale.
Android O to OnePlus 3T, everything you need to know
According to a report published by TechRadar, which was confirmed by the Financial Express, Head of Products for OnePlus, Oliver Z confirmed this news on one of the official forums on the company's website, while answering one of the questions posted by an unidentified user. He apparently said that the upcoming Android O software operating system will be the last Android update that the OnePlus 3 and OnePlus 3T smartphones will be receiving. The company will, however, continue releasing monthly security patches for the OnePlus 3 and OnePlus 3T smartphones in the future.
This will keep individual applications updated, and clean. However, there won't be any new functionality that will be added once the smartphones receive the Android O update.
The company apparently plans on focusing all its attention on the OnePlus 5 smartphone, and their future innovations as well. He also went on to add that the company's OnePlus 3 and OnePlus 3T smartphones are going to be receiving the August security update soon as well. The company is also in the process of pushing the latest OxygenOS 4.5 update to its upcoming smartphones.
Updates will come soon
Either way, this doesn't answer the question as to when the OnePlus smartphones will be receiving the Android O update. As can be recalled – company CEO, Pete Lau a couple of months back confirmed that the smartphones would be receiving the soon-to-arrive Android O update towards the end of this year.
Meanwhile, Google is heavily rumored to be working on the release of the Android O update for the market on August 21st. There are many other smartphones that are scheduled to receive the update soon as well. For example, Sony and Nokia's leading devices recently made the headlines for the same reason.
Click to read more
and watch the video
or