Microsoft Surface Phone: An upcoming flagship
The latest patent suggests that the company has apparently found a way to eliminate a serious user issue for good.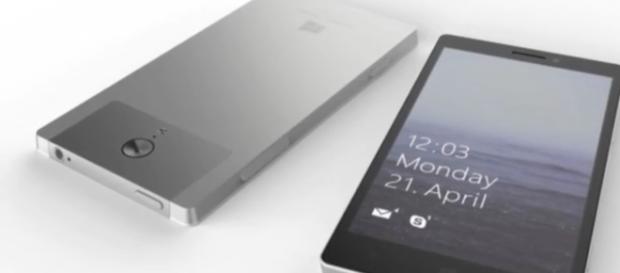 Redmond technology giant Microsoft has long been rumored to be working on its Surface phone smartphone. However, it still remains a mystery as to when the Surface Phone will see daylight, and when it actually does – what the smartphone will come with.
The Company has been filing different kinds of patents, which have led many to believe that the device manufacturer will possibly be producing the smartphone with them. The patented features are rather unique, and it would make sense for the company to incorporate them into the smartphone, as Microsoft's CEO, Satya Nadella had stated that their Surface Phone will be the ultimate mobile device, ever – the kind that has not been seen before, and is unlike any other mainstream device.
Patents regarding the device have been filed
The Company recently filed for a fresh patent, which suggests that the upcoming Surface Phone might come equipped with a double-sided display built out of metal. The body will also be serving as an antenna. The company plans on adding this ability with the primary objective to enable maximum network strength, regardless the design of the smartphone. The antenna feature is reportedly being added so that users are prevented from detuning the connection of the smartphone with the preferred network. The Christain post explained that detuning happens "when users touch the antenna."
Smartphone might have the foldable design
As the smartphone is expected to arrive with a foldable design, it is easily possible for users to detune the smartphone's network.
To prevent such-related signal interferences and decrease the chances of it being interrupted in any way, the smartphone manufacturer seems to be planning on adding a stronger-quality antenna that can withstand any disturbance. The patent has been filed by in-house Microsoft RF and antenna expert, Antti Karilainen. Antti Karilainen is one of the few developers at Microsoft who can be accredited for developing several factors such as the radio systems and future form factors of most of the Microsoft products.
The recent patent also went on to conclude that the Microsoft Surface Phone will be accompanied with a Surface Pen as well. The smartphone is also expected to be accompanied with wireless charging technology, and will most probably be powered by the Qualcomm Snapdragon 835 system-on-chip.
However, none of the above given information has been confirmed by the company yet.
Click to read more
and watch the video
or