Apple's HomePod firmware revealed details about iPhone 8 and Apple Watch 3
The iPhone 8 might feature facial recognition sensors, while the Apple Watch 3 will be a standalone device.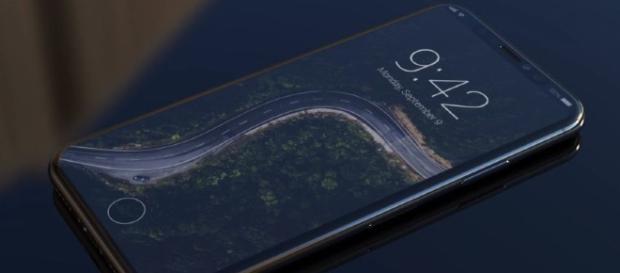 The iPhone 8's hype has been accelerating in the past few weeks. Tech enthusiasts and Apple supporters are expecting so much from the upcoming smartphone because it will represent the tenth anniversary of the iPhone. The first batch of iPhones was released on June 29, 2007, and after that, there were several modifications and improvements made.
HomePod's information
The iPhone 8's hype increased massively after Steve Troughton-Smith revealed a lot of information from the Apple HomePod firmware.
The Irish programmer focuses mainly on writing about Apple devices especially iPhones. The HomePod firmware also revealed some information about other devices like the Apple Watch 3 and Apple TV.
It is still unclear whether the company leaked the firmware accidentally or if it was distributed intentionally for developers to customize the smart speaker ahead of its release.
According to the data gathered by Steve Troughton-Smith, the iPhone 8 could feature infrared-based facial recognition sensors. This new feature would enable the users to unlock their smartphones by using "FaceID." The company will also remove the iconic physical home button of the iPhone 8 and replace it with a virtual button called "Home Indicator."
Next generation iPhone specs
The iPhone 8 will have a bigger display screen compared to the iPhone 7, but it is noticeably smaller than the iPhone 7 Plus. The upcoming smartphone would be perfect for most people who use their devices with one hand. It is also possible to capture ultra-slow motion videos using the iPhone 8's improved camera.
The device will feature a vertical dual-lens camera.
According to a report from CNET, Apple is going to launch three new smartphones this year, namely the iPhone 8, iPhone 7S and iPhone 7S Plus. The other two smartphones will be the traditional "S phone" upgrades of the previous models. These smartphones will probably feature inductive wireless charging.
Apple Watch 3 a standalone device
In other news, Apple might also launch its next generation wearable device alongside its flagship smartphone. The Apple Watch 3 will be a standalone device that could fully function without pairing it with a smartphone. The smartwatch will feature a built-in LTE modem that will be manufactured by Intel Corporation.
The Apple Watch still remains the world's best-selling fitness wearable device. There is no doubt that making the smartwatch an independent device will boost its sales, because even non-iPhone users can enjoy the device with its full functionality.
Click to read more
and watch the video
or