Leaked benchmark report confirms Galaxy Note 8 specs
Samsung's Galaxy Note 8 has been spotted on Geekbench, and the major specifications of the smartphone have consequently been confirmed.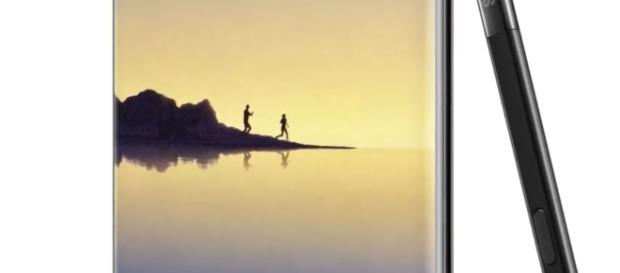 Earlier last month, Samsung confirmed that the firm will be taking the wraps off its #Galaxy Note 8 #Smartphone on August 23rd at its 'Unpacked' event. However, the possible specifications of the upcoming flagship phablet have been making headlines for a very long time. The device has reportedly been spotted again, this time on the benchmarking website, Geekbench. According to Geekbench, the smartphone is expected to offer 6GB of RAM. Apart from this, it has also been confirmed that the smartphone will be running on the latest Android 7.1.1 Nougat operating system.
Images of the device spotted online
A few images of the smartphone have also been posted on Geekbench, which reveal that the Android-powered flagship phablet boasts Samsung's 'SM-N950F' model-number.
The smartphone can be seen showcasing single-core and multi-core scores. It is assumed that this might be one of the many prototypes that Samsung made. As this leak has surfaced online so close to the launch-date, it can probably be assumed to be the final information provided regarding the smartphone. However, BitFeed has pointed out that further information via the leak indicates the possibility of an Emperor Edition, but this will possibly be only available in South Korea.
Here the list of specs and features
As far as the other specifications of the Samsung Galaxy Note 8 smartphone are concerned, as reported by FirstPost, the smartphone is expected to feature a 6.3-inch Super AMOLED display. The smartphone will be powered by the Qualcomm Snapdragon 835 system-on-chip. The smartphone is further expected to house a 3,000mAh battery and will also include support for wireless charging technology as well.
The smartphone will carry a Type-C USB port located on the bottom side. In terms of dimensions, the device is expected to measure 162.5 x 74, with an 8/5mm thick body.
Apart from this, the Samsung Galaxy Note 8 smartphone is speculated to carry a dual rear camera setup with two 12-megapixels rear cameras, further complimented by dual-pixel LED and Auto Focus and f/1.7 aperture and f/2.4 aperture with 2x optical zoom. The device will also have an 8-megapixel front camera with the f/1.7 aperture too. Samsung is expected to launch eight new color variants for its Galaxy Note 8 smartphone and these include a range from midnight black, arctic silver, orchid gray/violet, coral blue, dark blue, deep sea blue, to pink and gold. The device might be priced at around $800 – however, this information remains unconfirmed at the moment. #Samsung Galaxy Note