Will Fitbit's waterproof smartwatch outsmart the Apple Watch 3?
Fitbit CEO brags their forthcoming smartwatch is their 'best product yet.'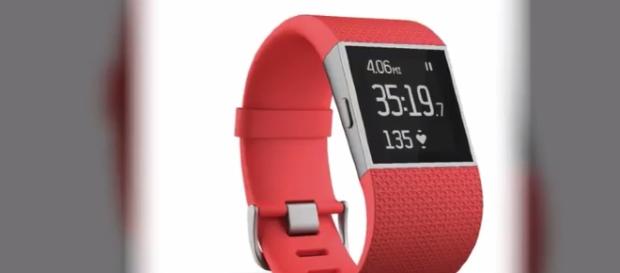 Impressive smartwatches are expected to come out this year from Apple and Fitbit. The latter has announced to launch its smartwatch later this year while the former continues to be mum about the release date.
How will Fitbit compete with the other brands?
Fitbit CEO James Park brags that the upcoming smartwatch is their "best product yet." He detailed that the gadget is already satisfying their expectations, as well as the goals they have set for their investors.
The new smartwatch from Fitbit is expected to have more accurate GPS tracking. It will feature the latest biometric sensors and a music player. It also runs on a more dependable battery.
Fitbit claims their battery can last for seven days.
Despite its small screen, the company also boasts that third-party developers will not have a hard time in writing its apps in the display. Fitbit has acquired Pebble, which will enable its partners to write apps for its screen.
One of the top features of the new watch from Fitbit is its waterproof capacity. This will especially benefit swimmers when they want to track their swimming performances.
In terms of functioning as a music player, the wearer will have plenty of options as well. The company has reportedly partnered with Spotify and Pandora for its streaming services to be integrated into the forthcoming smartwatch.
How does Fitbit envision the future of smartwatch?
Aside from the daily routine requirements from a smartwatch, it seems that Fitbit is trying to outsmart its rival, Apple Watch.
The company is reportedly targeting to go out of the box and offer more than what a usual smartwatch does. The CEO told the Financial Times that their long-term plan for the gadget is to make it as a beneficial tool for the healthcare system as well. The new wearable is being developed to run the latest medical applications, which consequently aims to pass regulatory approval.
The goal is for people to see the value of the wearable technology in the healthcare system. Just as seat belts and airbags are essential to a vehicle, the company hopes that people will consider their smartwatch as essential to health monitoring as well.
The company aims to help those who have acute and chronic health conditions. Fitbit also recognizes that to be able to do this, they would also need to secure approval from health regulators like the US Food and Drug Administration.
Fitbit Smartwatch facing delays - production mishaps blamed: https://t.co/0ZJpVTAxjA @paullamkin pic.twitter.com/jZXY3alzgG

— Forbes Europe (@ForbesEurope) April 24, 2017
When can we expect the latest smartwatch?
Amidst news of delays, the new wearable is expected to still come out later this year. Park mentioned that production is "on track" and he is very positive that they can deliver.