Apple OLED iPhone's mass production delayed until November or even December
Recent reports state that the iPhone 8 mass production has been delayed from November to December 2017.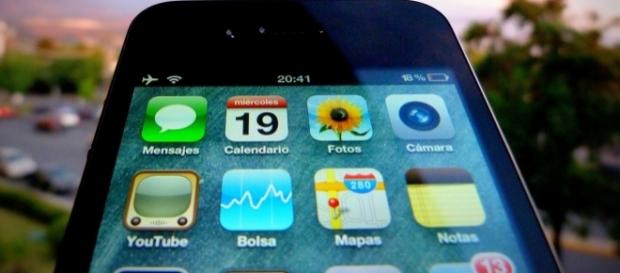 Apple is expected to launch three new smartphone models this year, namely the iPhone 8, 7s and iPhone 7s. The latest rumor states that the production of iPhone 8 comes with an OLED display will be delayed from November to December. Thus, this means that the tenth anniversary iPhone models may not hit the market until later this year.
iPhone production gets delayed
According to Chinese publication Economic Daily News, the iPhone 8 models will be initially shipped only in small volumes, resulting in a delay of the smartphones.
While the previous rumors stated that the mass production of the new iPhones has already started, Economic Daily News claims that the two main assemblers of the handset, namely Pegatron and Foxconn are yet to get ready to ramp up the production of the smartphones. The Chinese publication states that the production rates at the two assemblers were yet to reach the status, which "warrant mass production."
Assemblers yet to ramp up production
Speculations are rife that the 7s and the 7s Plus will be sporting 4.7-inch and 5.5-inch LCD screens, respectively, while the iPhone 8 will come with an OLED display screen.
It is rumored that the mass production of the 7s and 7s Plus will be starting from August 2017, which is a month's delay if compared to the mass production commencement date of the 7 and 7 Plus. However, bearing the brunt of the delay is iPhone 8 whose mass production is said to have gotten delayed from November to December.
Out of the two assemblers, Foxconn is the main contender for making the OLED iPhone 8 as the ODM managed to secure 95 percent of orders for this iteration. The Apple assembler also succeeded in getting minimal volumes for the 7s and 7s Plus.
Pegatron, on the other hand, is said to have secured maximum orders – 65 percent to be exact - for the 7s. The ODM has also succeeded in getting assembling orders for a small volume of the iPhone 8's as well. Maximum orders for assembling of the 5.5-inch 7s Plus has gone over to Wistron.
What to expect from the iPhone 8?
The next-gen Apple smartphone is anticipated to be taller than the 2016 flagship, as well as thicker and wider. The smartphone is also expected to support wireless charging. The iPhone 8 may bypass Touch ID in favor of a 3D face scanner.
However, some rumors point to the device embedding the fingerprint sensor underneath the device's display. The device may cost over $1000 per analysts.
Click to read more
You will watch a video to read the news
or