Samsung Galaxy Note Fan Edition: will launch on July 7 priced for $600
Here are the specs, features, and other details of the Samsung Galaxy Note Fan Edition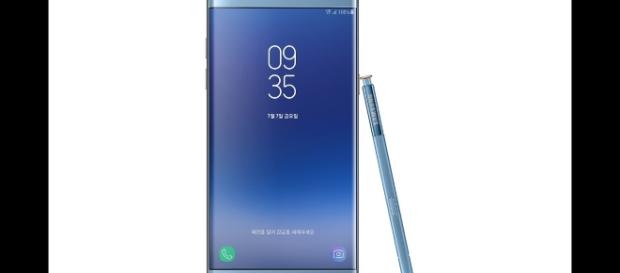 Samsung Galaxy Note Fan Edition is slated to launch on July 7. After the infamous incident with the previous device under the same name,the South Korean tech giant has done massive rework to redeem their marred reputation. With the new device coming in the market, the million dollar question now is, will the device be good enough to get the consumers' interest?
Specs and features
The Samsung Galaxy Note Fan Edition is the massively reworked version of the exploding 2016 device.The upcoming smartphone will house a smaller battery with only 3,200 mAh capacity. In addition, the device has an IP68 certification, which means that it is dust and waterproof.
The South Korean tech titan subjected the device to the standard 8-point battery safety test to ensure that the battery can be safely used with a mobile device. Aside from that, the company, this time would like to make sure that the terrifying incident will never happen again. It is also an assurance to the consumers as well as gaining their confidence back to the ill-repute device. The device will also contain the renowned Bixby AI.
Design, price and other details
The reworked smartphone will have the same design as the 2016's flagship device with several tweaks. This time the company dropped the brand name in the front part of the device. Interestingly, they added the device name at the back part. As for the colors available, consumers can choose between Black Onyx, Blue Coral, Gold Platinum, and Silver Titanium.
The upcoming smartphone will be available for roughly $600. The price is 40 percent lower than the price of Note 7 when it was released in 2016. According to the South Korean tech giant, the components of the FE includes unused and unopened parts of Note 7. There are 3.5 million devices that the company gathered and rather than disposing of it, they re-used the components to lessen environmental impact.
Aside from those, the device will still have the S-Pen, which will have 4,096 levels of pressure.This is to give users a smooth and lag-free note taking experience. Initially, the company will only sell 400,000 units of the smartphone. It will only be released in South Korea. As for other regions like the US and the UK, there is not official information yet from the company about plans of worldwide release. This would still depend on the sales performance of the returning smartphone.
We will give you more updates about the Samsung Galaxy Note Fan Edition as soon as information becomes available.