Samsung Galaxy Note 8 is the company's most expensive device according to leak
The South Korean tech giant will release the Samsung Galaxy Note 8 with an ambitious pricing.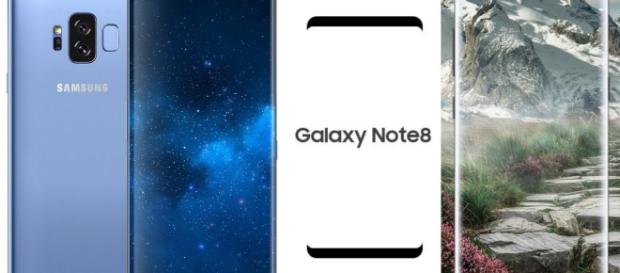 Samsung Galaxy Note 8 is anticipated to be one of 2017's best smartphones. After the infamous feat of the Note 7 that burned the South Korean tech giant down because of its explosive battery pack, many believe that the next iteration would be the company's redemption. This tells us that significant changes would be made to the successor of the exploding device. However, this would also connote a higher price.
Latest leak
According to famous serial leaker Evan Blass, the South Korean tech giant is right now informing its partners that the Samsung Galaxy Note 8 will be one of its most expensive smartphones.
The retail would be somewhere over $1,100 or €999. According to Blass, the price came from an individual brief of the company's plans. It is worth noting that Blass has been responsible for accurate Leaks in numerous devices and so far all his leaks were proven correct.
Specs and features
Among the impressive set of specs and features of the next model of its Note series includes an enormous infinity display with 6.3-inch and 18:5:9 aspect ratio. The device will have the cutting-edge Exynos 8895 for its global release and Qualcomm Snapdragon 835 chipsets for its US consumers.
Aside from those, the device is expected to have an increased RAM of 6 GB and a dual camera set up on its back part. Moreover, consumers can also use the customary S Pen stylus for the upcoming smartphone.
The doubt still hangs on whether the company would be able to incorporate the fingerprint sensor on its display. A feature that the Galaxy S8 and S8 plus failed to have. Apart from that, several analysts predict that most likely the upcoming device will have a reduced battery capacity given the ill-repute fate of its predecessor.
Apparently, it would house a 3300 mAh battery pack upon its release.
Given the recent price leak from Blass, there is still hope that it might just have included taxes already. The Galaxy S8 and the S8 Plus were initially priced at €799 and €899 or $895 and $1000 respectively. However, in the US, the same devices were sold at around $725 and $825. Hopefully, the same goes to the next Note device.
With the recent price leak, it appears that the South Korean tech titan need to equip the Samsung Galaxy Note 8 with top of the line specs and features to meet the consumers' expectations. We will give you more updates about this device as soon as information becomes available.
You may visit Blasting News for your daily dose of the latest tech news.