Microsoft's latest patent reveals possible Surface Phone design
The device was supposed to be launched last year, the flagship might come by the end of the year.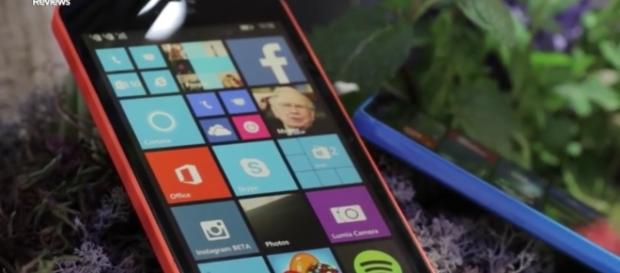 Microsoft has left a group of fans filled with disappointed. The Redmond technology giant was expected to introduce its Surface phone sometime last year. However, that clearly never took place. This didn't stop the rumor-mill from churning away. Microsoft keeps patenting new, unimaginable technology, and according to Gadgets 360 NDTV, this only leads the technology market to believe that the firm might be preparing to launch its Surface Phone sometime soon. They suggested that the company has patented yet another technology, believed to be for the upcoming Surface Phone device.
Microsoft hasn't been doing well as far as its Surface line-up devices are concerned. If reports are believed to be true, then the Redmond-giant has actually experienced a fall in its Surface PC line and Windows phones revenue in the past couple of months.
Therefore, the launch of its Surface Phone inevitably becomes much more important for the company, in order to help them revive the lost glory. The launch of the Surface Phone is especially important because the Redmond giant also needs to foray into the smartphone market that is primarily dominated by sharks such as Apple and Samsung.
What rumors have to say?
According to a report in Forbes, the company CEO, Mr. Satya Nadella earlier this year confirmed that the market should await the arrival of the "ultimate mobile device." He stated that the company was working on creating smartphones, however, these smartphones are unlike any other already existing in the market. This isn't the first time that Satya Nadella has hinted at the Surface Phone. On several occasions, he has even gone on to state that the company will continue to explore different peripherals in the smartphone market.
However, the firm will not give into the mainstream trend. The device-manufacturer is not afraid to explore what remains unexplored, he stated.
Speculated foldable design
It was following this statement and the launch of several Surface devices back in June that Microsoft's revenue witnessed a slight increase in its shares – two percent to be exact. Needless to say, the Surface Phone is certainly good news for Microsoft. On the basis of the numerous patents, it can be assumed that the smartphone is expected to pack a foldable design technology so that the device can be foldable from the mid-section of the display. The technology giant also filed for the Wireless Communications Device patent. Therefore, it can be assumed that the company is aiming to try and integrate wireless charging in its Surface Phone.
Click to read more
and watch the video
or