Microsoft HoloLens with AI in the making
The augmented reality glasses by Microsoft are expected to be introduced soon.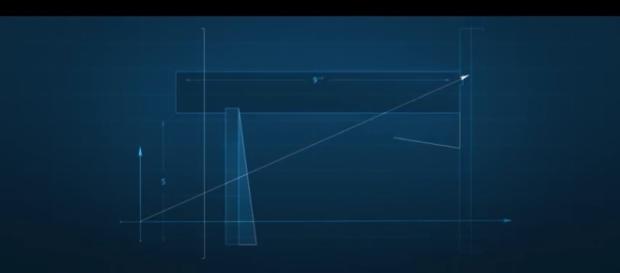 Microsoft is certainly not afraid of exploring different segments of the market. Be it 2-in-1 laptops or smartphones – the Redmond technology giant is quick at assessing what suits its preferences the most. In a recent turn of events, the company decided to work on Augmented Reality Glasses to go with its already prevailing devices. The company is reportedly working on augmented reality glasses called HoloLens for launch this year. Further development on the same matter suggests that these next-generation HoloLens glasses are going to come equipped with Artificial Intelligence compatible chip-sets as well.
If reports are believed to be true then the upcoming HoloLens glasses will come equipped with Artificial Intelligence-based chips.
These chips are believed to help the headset in faster processing and eliminating the need to secure cloud-storage. In other words, this will make the entire AR-headset experience secure and speedy. Needless to say, Microsoft isn't the first company in the market to bring AI in the future line-up of technology gadgets.
Competition getting fierce
Many other companies including Facebook, NVIDIA, Apple, Qualcomm, and Google have experimented with the idea of bringing about such a technology in the future. If the reports by Bloomberg are believed to be true then the upcoming HoloLens glasses with the AI chip will also come with the ability to analyze content within the device itself. This eradicates the requirement of visiting the cloud. Microsoft possibly hinted towards this at the recently-concluded event in Honolulu where they showcased their new processor, the Holographic Processing Unit (HPU).
The company went on to confirm at that time, that they were working on a chip that would be one of a kind.
Microsoft's own chip
The Redmond technology giant further confirmed that the firm has designed the chip themselves; with no help whatsoever from third-party vendors. The company stated that they are taking the project very seriously and that they aspire to be the number one Artificial Intelligence cloud-based system. It is interesting to note how major technology gadgets of the future are all rumored to come along with technology of this kind. Take, for instance, the Apple iPhone 8. The Cupertino technology giant is heavily rumored to integrate its upcoming smartphone with such features as to make it compatible with modern-day technologies including Augmented Reality (AR), Virtual Reality (VR) and 3D technologies as well.
Click to read more
and watch the video
or