iOS Jailbreak Update: Three upcoming Jailbreaking tweaks revealed
There are now three upcoming Jailbreak tweaks for iOS device users which includes Andrios, Vigor and Supercharge.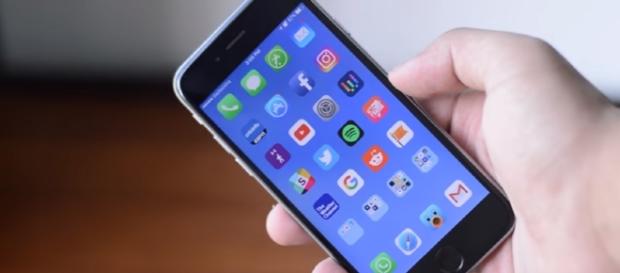 The iOS device users can look forward to three upcoming Ios Jailbreak tweaks. It includes the Andrios, Vigor and Supercharge. Here are its features and details on how to use it.
Apple device users have longed for numerous applications outside the Play Store. To customize their Apple tablets and iPhone, they have risked their warranty and online security for iOS Jailbreak tools and tweaks. Despite the risk, these tools allow customers to enjoy a wide variety of applications and usage flexibility. It also allows them to gain more control over their devices.
Users of any iOS device can now look forward to three upcoming iOS Jailbreak tweaks.
These are set for release in a few months or even weeks.
Androis iOS jailbreak tweak
It's been a while since Andrios received an update in 2015 Tech Blorge reported. Andrios iOS Jailbreak tweaks will soon make a comeback with more compatibility. It will soon be available to download for iOS 10.
Through Andrios, Apple users can finally change the interface of their device and make it look more similar to Android OS interface. It will also provide the Android notification center with something the iOS device users have longed for.
Vigor iOS jailbreak tweak
Atom Dev Team Vigor is another tweak that Apple device users should look forward to. Vigor iOS Jailbreak tweak helps its users to attend to apps that require immediate actions. It allows app icons to display notifications and other relevant information about their respective apps.
The Vigor Jailbreak tweak creates more connection and understanding between the device and its user. With this, whenever a message is received, the iOS device will show the name of the sender and other chosen notifications. If there are no significant dates, it will also allow the Calendar app to flash "No Event."
Supercharge: A non-jailbroken tweak
Supercharge, a non-jailbroken tweak, is also set for release soon. It allows users to modify apps and easily change how they behave. Hence, it works like the Flex Jailbreak Tweak. However, unlike the latter, the upcoming tweak works on devices that have not been jailbroken.
New zjailbreak tool revealed
For users without iOS 10+ device, jailbreakers and developers have also made a new tool, the zJailbreak which, according to 1Reddrop, allows a non-root method of installing third party applications on iOS devices especially iPhone 7 and iPhone 7 Plus. The new zJailbreak doesn't actually jailbreak and do not put security at stake. Hence, it is much safer to install and use.