Confirmed: Meizu Pro 7 to launch on July 26
The company's official Ard Boudeling recently shared the first image of the Meizu Pro 7 smartphone on Twitter.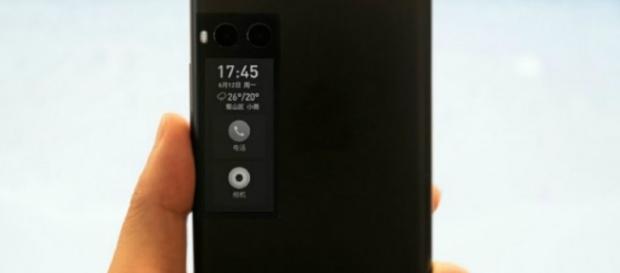 All eyes are on Meizu this month, as the company is expected to introduce its flagship device — the Meizu Pro 7 smartphone. While rumors and speculations, all indicated that the smartphone manufacturer would be announcing the device by the end of the month, the company themselves never actually provided the fans with any official confirmation. Now, a recent report suggests that the firm's office has apparently taken to Twitter to confirm the news mentioned above.
What company has to say?
According to a report by Android Headlines, the company's Head of Global Marketing, Ard Boudeling took to the company's official Twitter platform to share a picture of its upcoming smartphone.
The company, as can be noted, began sending out press invites to one of its events scheduled to take place on July 26th earlier last week. At that time, however, it wasn't confirmed whether Meizu plans on unveiling its smartphone.
However, thanks to Ard Boudeling — it is now safe to assume that Meizu is indeed working on launching the smartphone next week. The company also confirmed in its Twitter post that the upcoming Meizu Pro 7 smartphone would come sporting a secondary display as well. The secondary display will be located on the rear panel of the upcoming smartphone.
Features and specs of the smartphone
Even the previous set of rumors and speculations have indicated the same. What remains unknown is that whether Meizu will be introducing it is Meizu Pro 7 Plus smartphone alongside its Pro 7 unit as well. The chances of them unveiling the Pro 7 variant are slightly lower. The company might end up launching the Plus variant sometime later this year. Like mentioned previously, the smartphone is expected to come with a secondary display on the rear panel of the smartphone.
The device will also be sporting a dual rear camera set-up, which is supposed to be located below the secondary display of the smartphone.
Meizu is also heavily speculated to include an E-ink display as its secondary display. However, other reports suggest that the company might pack up a typical colored display with its smartphone. It remains to be seen what exactly turns out to be true. As far as the specifications of the Meizu Pro 7 smartphone are concerned, the device will pack a 5.2-inch full-HD display and be powered by MediaTek's Helio X30 64-bit deca-core processor. The smartphone will offer either 4GB or 6GB of RAM.
Click to read more
and watch the video
or