Google has confirmed that the company is working on the successors to its last year's Pixel and Pixel XL smartphones.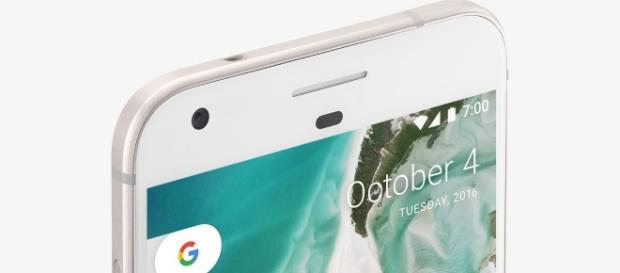 The technology market did not know what to expect from Google when the search giant announced its plans of foraying into the smartphone market. After all, it was the first time ever that Google was ever going to design and manufacture a smartphone. Things panned out well after the search giant introduced its Pixel and Pixel Xl smartphones.
Design of the smartphone
Much to the pleasant surprise of many, the devices came equipped with top-notch specifications and a sophisticated design — powerful enough to take on existing smartphone brands such as Apple, Samsung, and Nokia as well. Google earlier this year confirmed that they were working on bringing the successors to their last year's Pixel and Pixel XL smartphones.
However, that was about it since the company did not offer any other details regarding the same. Google is expected to pack its upcoming Pixel 2 and Pixel XL 2 smartphones with the best features possible. Rumors and speculations regarding the same have emerged online repeatedly, thereby giving the users a glimpse into what can be expected from the upcoming devices.
Release by the end of the year
Google, unlike last year, is expected to introduce not two but three new variants of its Pixel smartphone by the end of 2017. While HTC will reportedly continue to manufacture some of the Google's smartphones, LG is also expected to join the bandwagon. The company won't apparently be bringing a lot of design changes to its Pixel 2 and Pixel XL 2 smartphones. The devices are expected to pack a completely bezel-less display — just like Samsung's Galaxy S8 and S8 Plus smartphones.
According to a report by Gadgets Post, the Google Pixel 2 smartphones will be powered by Qualcomm's Snapdragon 835 processors along with Adreno 540 GPU. On the storage front, the smartphones are expected to offer 4GB of RAM along with either 64GB or 128GB of internal storage. There isn't any surety whether Google will pack its Pixel 2 smartphones with a dual rear camera set-up. However, if they do, then, the smartphone will sport two 12MP rear sensors along with a 7MP front shooter as well.
Google is expected to debut its Google Pixel 2 smartphone along with the company's exclusive Project Tango. Project Tango is a technology developed by Google sometime earlier last year that enables the device's compatibility with different technologies including Virtual Reality (VR), Augmented Reality (AR) and others. The upcoming Google Pixel 2 smartphones are expected to fall in the high-end category, with the prices of the same beginning at around $650.
Click to read more
and watch the video
or