Huawei Mate 10: More powerful than the new iPhone?
Huawei takes on Apple's upcoming tenth anniversary iPhone, which smartphone will win?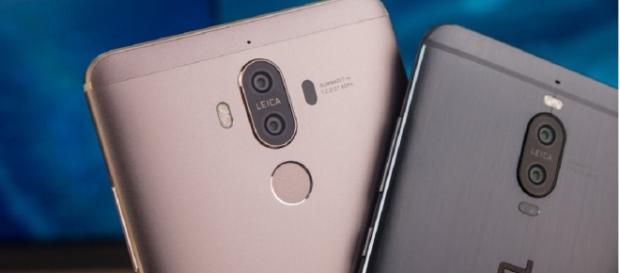 The huawei Mate 10 will launch late this year. Despite launching late, it claims to be more powerful than the upcoming iPhone 8.
In an interview with Bloomberg, Huawei Consumer Business Group CEO Richard Yu released some information regarding their upcoming flagship smartphone. He confidently stated that the Huawei Mate 10 would surely be better than the 10th year anniversary iPhone.
Which is better?
When Yu mentioned the iPhone, some of the people in the crowd were wondering if he meant the upcoming iPhone 8. With all the rumors about the greatest iPhone yet, it's hard to imagine that Huawei could beat it. It is like the Chinese tech company has a very reliable source as to what the iPhone will be like.
To say their confidence that the new smartphone will be more powerful than the most revolutionary smartphone yet is quite a serious statement.
According to Yu, the smartphone will feature a more powerful processor. He also added that it would have a bigger battery. Although some of his words might be giving a bit of a mixed interpretation, he stated that theirs is an even more powerful product.
Leica camera
The exciting part about his statement is the part that he mentioned the "photographing capability." In the past, Huawei has made great strides when it comes to its camera. With their partnership with the German optics company Leica, they have incorporated high-quality imaging hardware and software that could compete with Apple and Samsung. There are even claims that Huawei's is even better than those of its giant rivals.
So for those who use their smartphone for their photography hobbies, you should consider Huawei's offering as it surely is worth the money.
Kirin 970 chipset
Then there is the processing power that the Huawei CEO was trying to talk boast about. The Huawei Mate 10 was reported to use the Kirin 970 chipset. This processor is said not just to combine the processing power and the GPU, but it also specializes in Artificial Intelligent technology. This is worth noting because of the breakthroughs the recent AI improvement has seen. Virtual assistants such as Google Now, Siri, Bixby, and Cortana can further utilize this new type of processing power.
Release date
Aside from those statements, there were no further details released about the upcoming Huawei Mate 10. There is still no release date or how much the handset will cost.
If the phone is "more powerful" than the upcoming iPhone 8, will people consider it as a replacement?
Click to read more
and watch the video
or