Google Home owners can now play purchased music from Google Play Music
Rate this title
Users can now play purchased or uploaded music from Google Play Music on the smart speaker.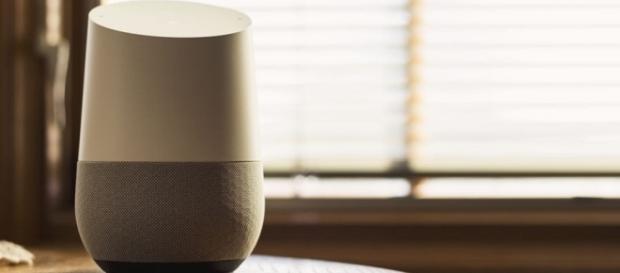 Good news is on its way for Google Home owners. Up until now, the device only permitted its users to play music from its on-demand collection. However, that is soon going to change as the smart-speaker will stream music from Play Music that the users have purchased on the digital music service or have uploaded on the platform. The company's digital music service i.e. Play Music is and has been one of the most versatile music services around. Moreover, the ad-supported free feature allows users to upload up to 50,000 songs from their collection onto the service, to stream later on.
Order in which the songs will be played
The exciting feature comes with its own set of oddities regarding the order in which the songs will be played.
If a Google Home user is asking the Smart Speaker for albums, songs, and artists from the library, users on the free radio service (extended only for the United States and Canada), will hear the content that has been purchased or uploaded first, before venturing into the free radio station. Subscribers will also get more or less the same access. The device will play the uploaded or purchased content first unless the user specifically asks the smart speaker to play a song from the library. To command the Google Home for a specific song, the subscribers will have to say "Play X <from my library>" or "Play my X."
Caveats in the plan?
As we know by now, no plan is perfect, and without a doubt, this new feature for Google Home users comes with some limitations as well. The new feature to play purchased and uploaded music on Play Music does not come with basic voice command for the Play <genre/mood/activity>".
Moreover, make sure that Play Music is not set as the default player if you want to avoid any hiccups.
If it has not been set as the default choice, the user will have to instruct the device "Ok Google, play X <on Google Play Music>" to hear the free radio, a subscription purchased or uploaded music on the Google Home. However, only the personal playlists will get priority above the default music player. The new feature - which allows the users to play uploaded and purchased music on the smart speaker- is currently rolling out to all regions having support for the Google Home. Nevertheless, the feature will be a welcome addition for the device's users.
It remains to be seen if the new functionality will find favor with subscribers and owners of the smart speaker.
Click to read more
and watch the video
or