Samsung Galaxy C10 live images surface online
Leaked images of the upcoming Galaxy C10 showed the devices dual rear cameras and new antenna bands.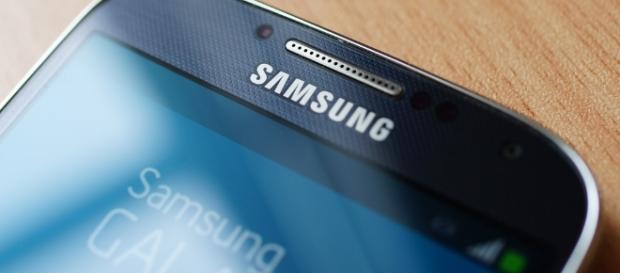 Samsung is poised to launch the premium Samsung Galaxy Note 8 in August, but the company will unveil other mid range handsets in 2017 as well. Among this mid range, handsets are the Galaxy C7, Galaxy J7, and Galaxy C10. All of these handsets have something in common, which is that all of them are rumored to sport dual camera setup on the back.
Droid Holic received a few images of the upcoming Galaxy C10 handset. The pictures show the handset from both the front and the back. The images reveal the conventional dual rear cameras along with the overall design of the smartphone. Now, the question arises whether Samsung will unveil the Galaxy C10 first, making it the first Samsung handset to sport dual camera setup or whether the Galaxy Note 8 would be revealed before the Galaxy C10.
Leaked images of the Galaxy C10
The leaked image does not detail what the specs of the handsets are but gives a glimpse of both the front display and the rear panel as well. The display does not reveal anything out of the ordinary. However, the rear face does showcase the handsets new antenna lines and the dual camera setup. The two cameras, one monochromatic and the other color, are aligned vertically. This is similar to what the Galaxy Note 8 dual camera setup is rumored to be like.
Fans are however divided on one aspect that is regarding which of the handsets will come out first. If the Galaxy C10 is unveiled first, then it would become the first Samsung smartphone to sport the dual camera setup. However, recent reports suggest that the Galaxy Note 8's reveal has now been pushed earlier to August 23, due to the weak sales of the Galaxy S8 flagship devices.
This may suggest that the phablet would be unveiled first and would, therefore, become the first Samsung handset in history to sport the two camera setup on the back.
Specs of the upcoming phone
The Galaxy C10 is expected to sport a 6-inch Full HD (1920 x 1080) display, which will be powered by the octa core Snapdragon 660 chipset in the U.S. Everywhere else, the handset will be equipped with the Exynos 7872 SoC. It is also expected to boast 6 GB of RAM along with 64 GB or 128 GB of internal storage inside the phone.
The handset is also believed to sport a 4,000mAh battery along with the Bixby button housed just below the volume keys. Price wise the handset is expected to retail for around $515, as per its price in South Korea. However, the launch date has remained a mystery as of now.