Foldable Samsung Galaxy device receives Bluetooth certification
The Samsung Galaxy X foldable smartphone has allegedly received Bluetooth certification.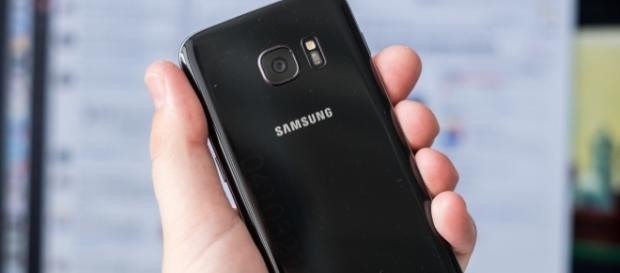 For long, tech enthusiasts have been hearing rumors of Samsung developing a foldable smartphone called the Galaxy X. To date one has seldom seen leaks that confirm the existence or development of such a device. A rumor is now abuzz that the foldable handset may have received Bluetooth certification from Bluetooth SIG. However, before we get thrilled and start waiting eagerly for its launch, it must be mentioned that the Bluetooth certification was given to a Samsung handset carrying the model number SM-G888N0.
Thus, there was no specific mention in the listing that the model number belongs to the said device.
Galaxy X receives Bluetooth certification?
It is being speculated that the SM-G888N0 is the Galaxy X, as the model number does not match any known handset from the South Korean OEM's current lineup, nor does it correspond with any of the model numbers of known upcoming Samsung products.
Apart from this aspect, the same model number -- SM-G888N0 – received certification from Wi-Fi Alliance previously.
When the device was spotted on Wi-Fi Alliance the prototype was seen running on Android 6.0.1 Marshmallow. The Bluetooth SIG showed that the handset sporting the model number SM-G888N0 was carrying Bluetooth 4.2 when the certification was bestowed upon it. Given the fact that the premium handsets from the South Korean OEM are featuring Bluetooth 5.0, it would be strange for Galaxy X, a high-end handset itself to run on the previous iteration of the Bluetooth technology. However, it can be concluded without doubt that if it is indeed Galaxy X that was given certification by the Wi-Fi Alliance as well as the Bluetooth SIG, the specs, if lowly, will be upgraded before the smartphone is unveiled for the public.
Samsung foldable smartphone to get a 2018 launch?
It is speculated that the Galaxy X will be launched sometime between the third quarter of 2017 and the first quarter of 2018. Earlier in January this year, it was rumored that the foldable handset would be developed out of a material named "polyimide film". This material is said to be very thin and flexible in composition and is said to have high heat resistance capabilities.
The so-called polyimide film can resist a wide range of temperatures from scorching heat to freezing cold. It was also rumored that this material would be sourced from Kolon Industries based in South Korea. However, contradictory to the previous rumors, it is now being said that the Galaxy X will not be bendable, but will come with two different panels connected to each other by a hinge similar to a book.
Click to read more
and watch the video
or