AT&T renames GoPhone and offers two months of free services
The carrier has replaced its GoPhone prepaid plan with the AT&T Prepaid plan.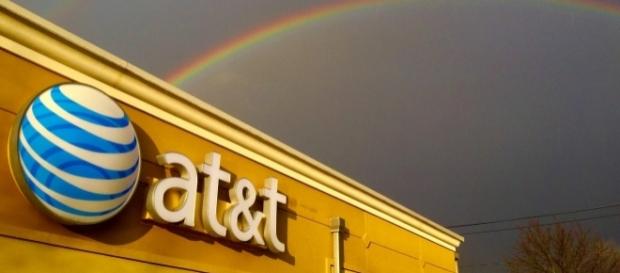 After a long run since the 80s, America's second largest carrier AT&T has finally dumped its old Gophone brand for something new. The GoPhone brand, which has been around since the 80s, will now get replaced by the AT&T Prepaid. Although the operator brought in serious changes in its prepaid plans in the last few years, the Plan's name remained the same. At last, the carrier has changed the antiquated and confusing name with something that is a lot more self-explanatory.
AT&T ditches the GoPhone brand
The carrier revealed that the AT&T Prepaid, formerly known as AT&T GoPhone, will be coming "with an exciting offer of 2 months of FREE wireless service." The U.S. based network operator states that the plan will be available for activation starting on Friday, July 14.
The users will simply have to activate and retain "a new line of service" on specific plans so that they get account credits. The carrier further noted that it will be providing the same service, which one used to get on the GoPhone brand, without any sort of annual contract. Bob Bickerstaff, the vice president of the Wireless Voice and Prepaid Products division stated that the AT&T Prepaid plan has been developed for customers who were eyeing easy usage and no contractual hassles.
Price plans
Under this new plan, the subscribers can opt for the $60 per month plan - $65 before AutoPay – to get unlimited talking, texting, and data facilities. Apart from that, consumers can also check out the $40 per month plan which is $45 before AutoPay.
The customers under this plan would be eligible for unlimited talk and text along with 6GB of high-speed data. AT&T informs that both the plans will allow the user to use the service in Canada, as well as Mexico.
Caveats of the plan?
The new AT&T Prepaid comes with a set of limitations of its own. For starters, the monthly plan payments that were mentioned earlier were devoid of taxes. Also, the user must keep the account active to get the account credit for the third and twelveth months. Apart from that, users who are not keen on enrolling on AutoPay will have to shell out an additional $5 for both the $60 per month and $40 per month prepaid plans.
Furthermore, the data speed will get capped on the $60 or $65 per month scheme after the usage of 22 GB of data by the consumer.
Video streaming speed will be limited to 1.5Mbps and the video will be streamed at SD quality. For the $40 or $45 per month plan, after the usage of 6 GB of data, the data speed will be capped to 128Kbps for the rest of the term
Click to read more
and watch the video
or