Moto G5S Plus images leak ahead of possible launch in July 25
Two new images of the upcoming Moto G5S Plus leaked online and gave fans a brief glimpse of what the phone would look like.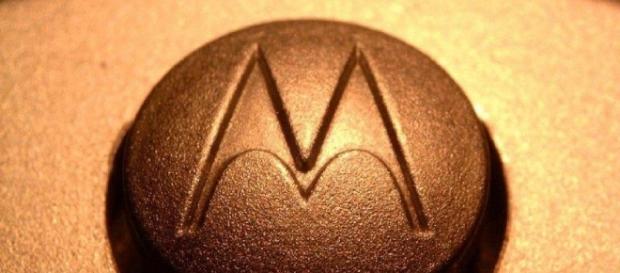 Motorola's long list of devices to be unveiled in 2017 is still ongoing with both the Moto Z2 Play and Moto X4 to be reportedly launched in July. However, amidst all the speculations regarding those handsets, the Lenovo-owned company is also planning to unveil the Moto G5S Plus soon. Previous leaked images and rumors have given fans an idea of what the smartphone would look statures. However, two new leaked pictures of the mobile phone have now surfaced which shows the soon to be released device.
Leaked images of the smartphone
The two purported leaked images of the upcoming Motorola handset, reveal both the front and rear faces of the phone. The renders confirm earlier speculations regarding the device.
If the leaked image is to be believed, then the phone will sport an all aluminum body and dual rear cameras. Much of the device is covered by stickers, which are indicative of its yet to many stature.
The front face of the handset as revealed in the leaked image shows a display below which there is a home button. It is likely that the fingerprint sensor is also mounted on this home button as there is no sign of the sensor on the rear side. However, it is also possible that the scanner is on the back, but has been covered by the numerous stickers visible on the handset.
Earlier rumors of the phone
Previously, noted tipster Evan Blass had leaked an image of the impending handset and also revealed some of the features of the smartphone. Blass claimed that the Moto G5S Plus would boast both aesthetic and hardware upgrades when compared to its predecessor, the Moto G5 Plus.
He noted that among the changes to be arriving in the new rendition is the aluminum body. The original Moto G5 Plus had a plastic body, which made it feel flimsy, whereas the new device would sport a premium look.
Apart from the physical change, the Moto G5S Plus will come bearing dual 12-megapixel rear cameras, one of which will be color, while the other would be monochromatic. The front facing sensor would also undergo an upgrade. The new handset will boast an 8-megapixel selfie lens vis-à-vis the Moto G5 Plus. Lastly, the Moto G5S Plus would also come with a bigger 5.5-inch display.
All other features of the brand new handset would be shared with the Moto G5 Plus. For instance, like the earlier smartphone, the Moto G5S Plus will support 1920 x 1080 pixels native resolutions and would be powered by the Snapdragon 625 chipset. The handset will also boast 4 GB of RAM and 64 GB of onboard storage just like its predecessor.
Click to read more
and watch the video
or