Apple Watch Series 3 launching by year end
Rumors suggest that Apple will be launching the Apple Watch Series 3 by the end of 2017.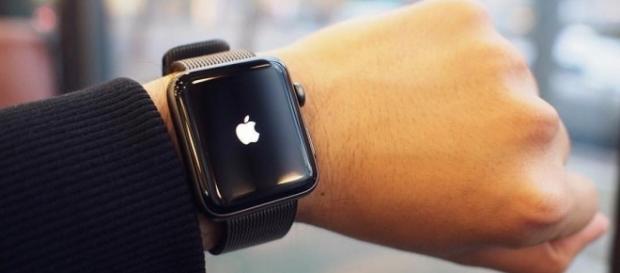 This year end is going to be a very busy time for Apple. If recent reports are to be believed then an array of Apple products will be introduced this fall. Included in that list is the tenth anniversary smartphone iPhone 8, 7s, and 7s Plus. However, a new device has been added to the list which may get revealed around the same time frame. According to a Digitimes report, there is a possibility of the company announcing the third generation Apple Watch in the coming months - possibly September.
Third-gen smartwatch to get a fall launch?
Although little has been said or heard about the next generation smartwatch, the timing seems impeccable as the company has planned the software released for its devices around the same time.
Among the software releases (which will include iOS 11) the new wearable operating system, dubbed the watchOS 4 is also expected to be rolled out. Thus, it would be a perfect opportunity for Apple to launch a device that will lead the rollout of the updated watchOS. Although the new watchOS 4 may come pre-loaded on the Apple Watch 3, the older models would also benefit with the updated software.
An upgraded battery for the impending wearable in the cards?
Although there has not been much leaks and Rumors pertaining to the Apple Watch Series 3, it is hinted that the next generation smartwatch would come with an improved battery capacity to render longer battery life. The enhanced battery would in turn provide support to some new features, which will be added to the wearable. The third-generation Apple Watch is rumored to come with features such as sleep tracking and an improved version of swimming support, first introduced with the second generation model.
Apart from these, one long speculated feature is rumored to make its way to the Apple Watch Series 3. Speculations are rife that the next generation device will come with cellular support, which would permit the wearable to work without the support of an iPhone. If cellular support is provided to the wearable, then it will be able to make and receive calls on its own without the help of an iPhone. Although the feature has been provided to other smartwatches from rival companies Apple is yet to reveal on the inclusion of such a feature in the upcoming Apple Watches. Recent reports suggest that the next-gen wearable may get unveiled along the iPhone 8, however, the veracity of this rumor is circumspect.
Click to read more
and watch the video
or