Amazon working on a messaging app dubbed 'Anytime'
The e-retailer is developing its own messaging service dubbed "Anytime."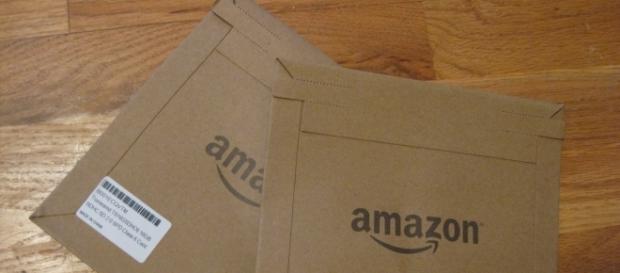 Amazon is reportedly working on its own Messaging App dubbed "Anytime." It is common knowledge that messaging apps rule the charts globally in the App Store and Google Play Store. These apps are popular as they offer a simple and efficient way to communicate swiftly. It seems that, after dominating the e-retail sector, Amazon is looking to foray into the tech space even more by developing its own messaging app.
The e-retailer has started customer surveys to help it build the new messaging service to learn as to what the customer requires and what is important to them.
Although we are not quite sure as to how far Amazon has developed the alleged Anytime app, a customer who took the survey stated that it seemed like the service was ready to make its debut soon.
According to a report by AFTV News, the Amazon Anytime messaging app appears to be a comprehensive feature-rich service, which may throw the gauntlet to social networking sites as well.
Amazon developing its own standalone messaging service
It appears that Amazon is focusing on messaging, which includes video and voice calls. However, users will also be able to share photos with the help of the "@" mention tag and will also be able to add filters on photos and video calls that they make through the messaging app. Apart from these, Anytime will provide its users with emojis, GIFs, and stickers for fun interactions to take place.
The app, according to reports, will work seamlessly across the web, iOS, and Android. Moreover, the chats will be encrypted for security. A user can contact his/her friends with the help of their names and not contact numbers and can place one-on-one calls and groups calls.
The app will also provide users with fun games on the service so that groups can stay occupied and challenge their friends.
The Anytime app will also come with the option of customization of chats where the user can add nicknames to their friends and also color code the chats. The messaging app will apparently enable its users to share their location, order food, listen to music, split a bill and do loads of other activities. One can also shop, make reservations, and check on their orders with the rumored messaging app.
Can the company succeed with Anytime?
Amazon [VIDEO] has already made its way into the messaging and communications market by launching the Chime video conferencing app for its business users earlier this year. The Chime app was developed to rival with other video conferencing services such as WebEx or Skype for business. Anytime, on the other hand, will compete with already established messaging services, such as Whatsapp and Facebook Messenger.
Click to read more
and watch the video
or