Samsung confirms launch dates for new Galaxy Note 8
Samsung's mobile chief spilled the beans and Galaxy Note 8 is expected to be released soon.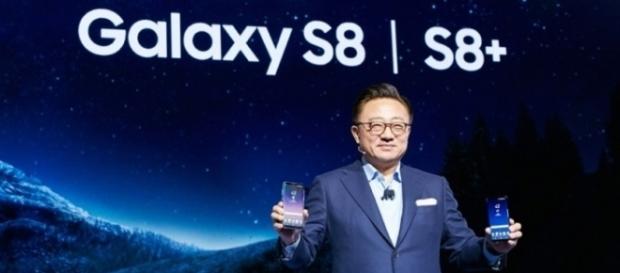 Get ready for the release of the Samsung Galaxy Note 8. The Samsung Mobile chief, DJ Koh, informed reporters in Taiwan that the new addition to the Samsung Galaxy Note series will be released by the end of August. DJ Koh, whose real name is Koh Dong-jin, ended the speculations of everyone as to when the Galaxy Note 8 will be released.
As reported by ePrice, CEO Koh stated that the new smartphone will be on sale in the market between the months of August and October, GizBot reported. The Investor also said that the new Note flagship phone will hit the store in the United States and the United Kingdom in September before it launches in other countries by October.
Special release in New York
Speculations are pointing towards the Galaxy Note 8 being released in New York by the middle of August or by August 26. This is the same time when there will be a New York event. Although the release of Mid-August is already ruled out, the early release in New York is still possible.
The new phone might also launch in Berlin before the start of IFA 2017. This is possible knowing that most Android devices are often unveiled during the event's press days. The possibility of launching before the opening of IFA in public is very high.
To take from where Note 7 took of
The Galaxy Note 8 has a lot of things to prove especially with the battery disaster of Note 7 last year. If rumors are true, this phone is going to be an impressive smartphone. This is Samsung's opportunity to pick up the pieces from where Note 7 took off.
The new addition to the Note line will come with a 6.3-inch, QHD and OLED display and bezel-less design. It will also have a dual-lens rear camera with an iris scanner. The smartphone will also be equipped with the latest Qualcomm Snapdragon chipset and larger RAM. Not only that, the Samsung Galaxy Note 8 can also be used as a computer too.
Launching earlier than competitors
With the confirmation of the release date, Galaxy Note 8's August launch was revealed ahead of its competitors. LG is expected to launch the new LG V30 on August 31 while Apple is expected to release its new iPhone before the year ends. However, with the expected tenth anniversary iPhone, iPhone 8, facing a potential delay, the release date will be pushed back to either October or November. By the time Apple released their new iPhone, the new Note phone will already have reached the consumers. With the delay on Apple's side, this is a match that Samsung is very confident of winning.
Click to read more
and watch the video
or