Amazon Alexa or Google Home: Which one is better?
Both the devices are going head-to-head in the smart-home speakers market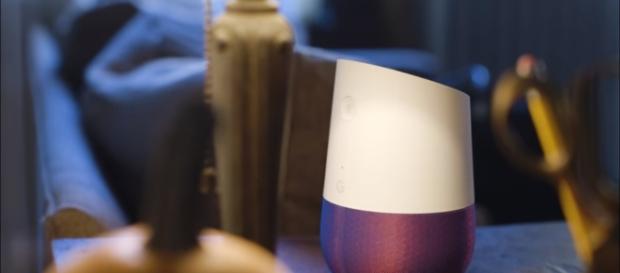 The year 2016 witnessed the rise of several smart-home speakers. While the year started off with a blast when #Amazon unveiled its Amazon Echo, which came with Alexa — a voice-activated digital assistant; Google did not take much time to catch up with the growing competition and launched it's #Google Home smart-home speaker that came equipped with a voice-assistant that would perform just about any function after the phrase. "Ok! Google." Let's compare them both and see which one stands at what position. Both the devices are said to be the best in the market, packed with cutting-edge specs and features.
Amazon's device is much cheaper than Google
The price is actually one of the most important factors when it comes to purchasing electronics or digital products.
In this case, Amazon is naturally leading the game as it offers its Amazon Echo for a price of $49.99. Google Home is priced at a whopping $129.99 and it is interesting to note how the market — which is now filled with smart-home speakers — does not offer customers products as cheap as Amazon Echo. So, customers looking for the pocket-friendly device might consider Amazon Echo.
Google Home slightly better in terms of audio quality
The CS Monitor report goes on to talk about the speaker quality of the two smart-home speakers. Google Home was found to be bass-heavy, with no provisions to adjust audio EQ settings thereby, making it useful only for activities like listening to news radio and not apt for those who are looking towards listening to music. Amazon Echo, on the other hand, did quite well when it came to its speakers.
The smart-home speaker comes with an option of connecting it to an external speaker too, which is found to be extremely convenient.
However, according to a report published by ZDNet, when it comes to responsiveness; Google Home managed to win every round under this. It's quite obvious that one of the most important features of a smart-home speaker is the time and the accuracy with which, it responds to its owners. As far as this is concerned, Google Home managed to respond much faster than Amazon Echo and with much more accurate as well. Overall both devices feature some really interesting specs and features. Choosing one could be a very difficult but customer should consider its need before buying these gadgets. For more news and updates on gadgets and technology, stay tuned for more articles. #Smart Home