LG G6 vs Samsung Galaxy S8: The Flagship Smartphone Battle
Both the flagship smartphones are equipped with the cutting-edge specs and features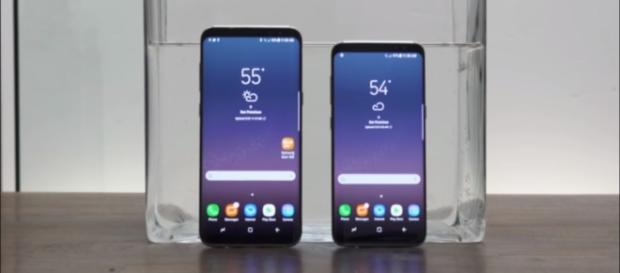 Two major smartphone manufacturers, Samsung and LG, have launched their premium flagship smartphones, samsung galaxy S8 and S8+ and LG G6 smartphones respectively, almost at the same time. This has left consumers in a very difficult situation, making it tough for them to make a choice. LG G6 and Samsung Galaxy S8 are equipped with the cutting-edge specs and features. The devices are supposedly the best devices of the high-end smartphone market.
The Samsung flagship has infinity display
On one hand, the Samsung Galaxy S8 smartphone features a 5.8-inch display, while the LG G6 at the same time packs a 5.7-inch display.
The size of the display may not be a justifiable factor to compare the ability of the two devices, however; when it comes to the Galaxy S8, consumers can observe an edge-to-edge display — making the smartphone look very savvy and stylish. LG preferred an LCD-panel, while Samsung opted for a Super-AMOLED display. Either way, the quality of viewing content on both the devices is equally immersive. The S8 features some top-end specs like infinity display, which looks beautiful and gives the flagship a stunning look.
On the design front, S8 and G6 look absolutely beautiful, but S8 wins with small margins due to its due to its sleek and dual-edge design.
One advantage that stands tall when it comes to the Samsung Galaxy S8 is the fact that the device's display is made VR-compatible. Therefore, anyone interested in watching virtual reality content using Google's DayDream VR-headset can do so without much difficulty. When it comes to LG G6 smartphone, the device packs a 13MP dual-rear camera setup with the f/1.8 aperture along with a 5MP front shooter.
On the other hand, the Samsung flagship smartphone sports a 13MP rear camera with f/1.7 aperture. As reported by The Mirror, the LG G6 smartphone clearly wins the camera round.
The LG flagship is superior in terms of battery backup
LG G6 smartphone packs a 3,300mAh battery and the Samsung flagship smartphone packs a 3,000mAh battery. Depending on the number of uses by consumers, the right device should be chosen. Both the smartphones fall in the high-end category. As reported by Gadget360, the LG G6 is priced around $675-$720 and the Samsung Galaxy S8 is priced at $750.
It is difficult to choose among these flagships but the one can any of them by considering his or her need. Overall both smartphones are really good, so stay tuned for more.