2018 Honda Accord: Bolder for an already bold mid-size sedan
The latest Accord is getting significant updates similar to its competitors Camry and Sonata.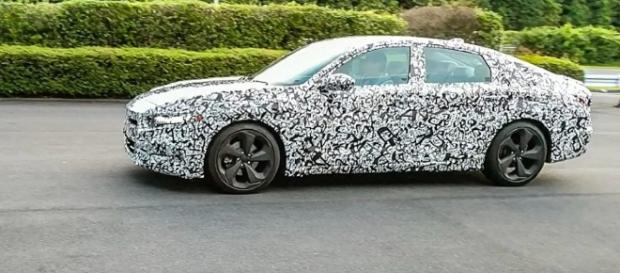 Honda is easily one of the biggest manufacturers not only in the U.S. but the whole world as well. It has consistently produced cars that easily become favorites. The cars boast impressive fuel efficiency, overall handling, and performance.
The 2018 Honda Accord is yet another addition to the list of Honda's impressive rides. It comes updated which will pressure their competitors. This mid-size sedan is set to take its category by storm and in comparison to other vehicles in the same class, Honda may not find it too daunting a task. However, it is important to note that consideration to be the best of the best doesn't solely depend on sales volume.
The Accord is expected to be at the top of its category, not just through sales volume but other more notable factors.
What is special with this upcoming Accord?
The auto goes head on against another equally popular Japanese brand contribution - the 2018 Toyota Camry. A lot has been said about the Camry, with the final word being that it is an exciting car. The Camry has veered away from its rather boring demeanor and character but the 2018 Honda Accord is preparing to go full steam ahead so the Camry may be pushed to the sidelines.
Is this even possible? It is, but it depends on how one views such comparisons. Truth be told, Camry has taken its updating to the next level. It looks exciting more than boring and athletic rather than a meek. Honda Accord, in spite of its updates, is not as sexy its arch rival, but it is still a strong competitor.
For one, the 2018 Honda Accord may be powered by a 1.5-liter turbo-four engine. It may also come with a 2.4-liter naturally aspirated inline-4. The 2017 Accord Touring is capable of producing 278-horsepower because of its 3.5-liter naturally aspirated V-6 and six-speed automatic. It can accelerate from zero to 60 mph in 5.7-seconds. The 2017 Si Sedan and Si Coupe has garnered experts' seal of approval.
Given this, it still is a questioned whether the 2018 Honda Accord will stick to the V-6 and maybe fit a new 10-speed automatic from the 2018 Odyssey. Or, it may just get rid of the V-6 altogether. This has yet to be confirmed. As for its style, well it is expected to be Bolder. Just recently, the 2018 Honda Accord's sketches were released. Though they did not show the entirety of the car, they did suggest sharp lines and a more modern look.
According to Motor Trend, an important aspect has been attended to and "the coupe and sedan get five-star overall ratings from the NHTSA and the sedan is an IIHS Top Safety Pick.
All set for July 14 unveiling?
The release is definitely all set. As mentioned, the sketches released to tease everyone worked and still works. It provided a necessary buzz which made people take notice and talk about the new Honda. The buzz will no doubt be enough to keep sustained interest until the momentous event.
The event is expected to be well-received by Honda fans and car enthusiasts. The lauch event should provide all the necessary information needed and demanded by discerning car buyers. Stay tuned for more updates.
Click to read more
and watch the video
or