WWDC 2017 announced the latest update on the MacBook Air 2017
The MacBook Air survives and we have the latest update about its current stand on Apple's laptop line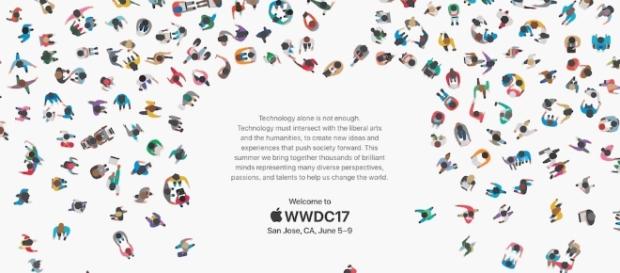 The recently concluded WWDC 2017 event brought new hope to consumers who wanted to know whether the much loved Macbook Air is discontinued or not. Good news, it's here to stay and we may able to see it for few more years after Apple's promising update.
According to the latest news, the device is unchanged; at least on its physical aspect, but it has been updated from 1.6GHz to 1.8GHz. Unfortunately, this is the only update given to the hybrid laptop.
Updated MacBook Air 2017 price
This particular Apple laptop model became popular because of its sleek and lightweight design. But today, it is notable because of its affordable price in the market.
For the price of $999, you can purchase the MacBook Air with 1.8GHz dual-core Intel Core i5 processor, 8GB RAM, 128GB Flash Storage and Intel HD Graphics 6000. For this who need more storage, you can buy the laptop for $1,199 with the same specs, differing on its 256GB flash storage. Take note that both models can be upgraded, but with respective additional charges.
An update on the MacBook Air's flash storage include the 128GB model upgradable to 256GB flash drive, but with the corresponding additional amount of $200. For the maximum 512GB flash storage, an additional $400 is at stake. Currently, the models feature an i5 processor, but upgradable to i7 for the additional amount of $150.
What's interesting about the MacBook Air?
The model continues to amaze consumers with its sleek design.
Despite several new models from Apple, the 13-inch, 2.96-pound laptop remains one of the sought laptops today. In fact, even in the absence of some major updates, it continues to be compared with Microsoft's Surface Pro. Its portability garnered the praise of many consumers, something that is slowly diminishing after the new breed of laptops was developed.
Meanwhile, the WWDC 2017 event introduced the all new iPad 2 that could change the future of laptops. Because of its functional full portable keyboard, many believed it would replace the next generation of laptops. The 10.5-inch iPad Pro took the limelight at the event, but other significant topics include the new iOS 11, MacBook Pros, iMacs and MacBooks, MacOS High Sierra, HomePad and latest versions of tvOS and watchOS.
Noticeably, the MacBook Air 2017 was not included in the highlights of the event. Nevertheless, the announcement of a subtle update confirmed; it has not been discontinued and will still be available in Apple stores.
Click to read more
and watch the video
or