MacBook Air 2017 news & update: Why is Apple hesitant to release a new version?
Apple's failure to update its MacBook Air laptop sheds new light on two things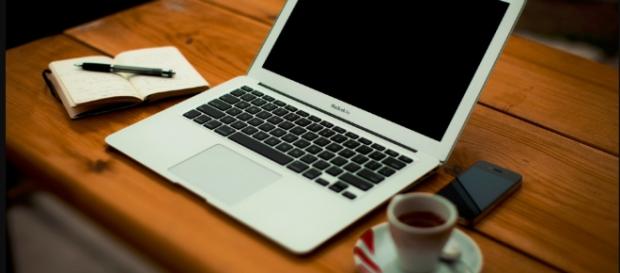 It's been years since Apple released the 13-inch Macbook Air laptop and since then, only updates on its software specifications changed. It is the epitome of a revolutionized laptop; a decade more advanced than the conventional ones with its state of the art design, great specs, and absolute lightweight concept. Years later, it's still one of the most sought laptops in the tech world if only Apple remains committed to it.
Unfortunately, recent rumors online revealed the bleak future of the Apple laptop. According to the latest news, Apple has discontinued the MacBook Air, but so far there has been no official confirmation from Apple's.
Two things were seen as the possible cause of its demise and they include issues on expansion ports and performance. Apparently, the old version needs to improve in the two aspects in order have the full package.
How Apple's laptops differ from the rest
In a recent review for the MacBook Air 2017 Update, it was suggested that this version of Apple laptop has only one distinct feature and that is portability; something that is seen as ordinary since all of Apple's laptops are designed for portability. But that hasn't changed the minds of fans of the laptop; not when everyone seems to be waiting for the next updated version of the device.
Apple has not released an official statement about the MacBook Air, but fans expect the giant tech company to make some announcements at the upcoming Worldwide Developers Convention 2017 (WWDC 2017).
The event will kickoff tomorrow and will be held until June 9, 2017, at the Moscone Center, San Jose, Convention Center.
Meanwhile, expect an all new MacBook Pro version at the WWDC, one year after the first Pro with touch bar features was launched. According to the latest update, at least five model numbers from Apple were registered and they are believed to be versions of a 13-inch MacBook Pro, 15-inch MacBook Pro, 12-inch MacBook and a possible MacBook Air version. These can all be confirmed during the WWDC 2017 event.
MacBook Air's design concept pros and cons
Until today, the MacBook Air remains one of the most elegant laptops ever designed. It is said to be the perfect model for writers whose number one requirement includes portability. It is thin and lightweight with a much appreciated professional color to consider. Think about its excellent battery performance and you may never consider getting a different model in the future.
Click to read more
and watch the video
or