MacBook Air 2017 is still around and most failed to notice it
Apple is keeping the budget variant for now even if most are focusing on the MacBook Pro 2017.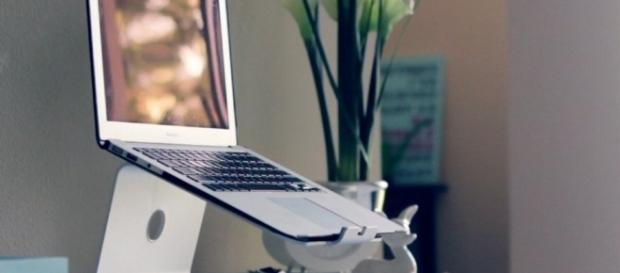 The Apple WorldWide Developers Conference 2017 (WWDC 2017) is over and done with, offering a plethora of new devices that consumers will want to get their hands on. For an event that is normally focused on software, updates to the MacBook Pro, iPad Pro and wearables had their share of the spotlight.
Most focused on the upgraded MacBook Pro 2017 variants which featured a minor upgrade that included the much-anticipated shift from an Intel Skylake SoC to an Intel Kaby Lake, improved solid-state drives, and a slightly bumped graphics processor for the 15-inch variant.
The modifications hardly surprised many, though the prices were pretty much the same.
The MacBook Air was upgraded too
While there are contradicting takes on the upgraded MacBook Pro 2017, Apple quietly inserted the Macbook Air with most hardly taking note.
The entry-level variant also got a processor bump to 1.8 GHz which means added power for the lightweight users. Aside from that, no other notable changes were made to the MacBook Air. No improvements were made to the display or RAM -- as most would want -- with most believing Apple simply kept it up because it was selling. But the question now is for how long?
Was that a thinner MacBook Pro variant revealed?
One reason why the MacBook Air failed to get attention is that Apple offered a tempting deal on the 13-inch MacBook Pro. For some reason, the Cupertino company priced the 13-inch model at $1,299, similar to the pricing of the 12-inch base model. While that could stick, it begs the question of whether the 13-inch model deal will be tied to the future of the MacBook Air. Is Apple slowly pushing customers to move up to the MacBook Pro line with a price drop?
Right now, the price slash on the 13-inch model could be a promo of sorts to get the ball rolling.
A lot would depend on how long Apple intends to keep the prices at $1,299. The MacBook Air is still in demand and that is the reason why most believe it is still around, but the scenario may change in the long run once users consider moving up to the MacBook Pro variants.
The answer to that may not be clear right now, though the plot points seem to be headed in that direction. Before it was given an upgrade at the WWDC 2017, there was a growing belief that Apple would axe the Air line and integrate it with the MacBook Pro models. All that could happen once the Cupertino company embarks on a new refresh – hopefully with better and more powerful specs.
Click to read more
and watch the video
or