Apple unveils new features of iPhone 8 through iOS 11
Apple made an official announcement that users will experience huge changes to their apple devices.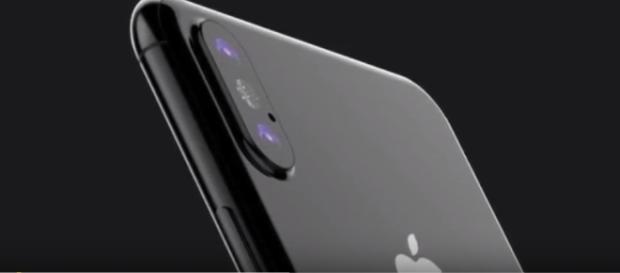 Some significant changes are about to be experienced later this year as Apple will launch the newest iPhone and iOS. The tech giant company has unveiled a new range of iPads recently, and the latest iPhone 8 is set to be introduced in September this year. Meanwhile, along with its launching, the newest iPhone will also have the latest and most advanced Operating System in the Apple history.
Apparently, the company has been calling its new iOS as the biggest operating system overhaul since it is packed with huge features and upgrades. Meanwhile, as Apple marks its 10th year this September, it is expected that they will release the cutting-edge hardware and software of the newest iPhone 8.
AR Platform
During the launching of Apple's iPhone 7 and 7s Plus, the company unveiled the wireless charging feature, the virtual reality, and the waterproof features where most of the iPhone users were dying to experience.
This upcoming September, iPhone 8 is expected to have an all-new design that is also packed with huge features and advancements. There are rumors that the newest phone will have the so-called iPhone X and or the iPhone Edition.
One of the biggest advancements that Apple is set to introduce is the so-called AR Platform or AR Kit. They had spent a long time in making such feature, and it is believed that it will be the largest platform that has been ever made for mobile phone devices.
Moreover, it is also expected that iPhone 8 will have its dual rear cameras which are both ARKit capable. This platform will allow the mobile phone users to see virtual objects to interact with the world right in front of their iPhone screen. In addition, new camera modes will be introduced in the upcoming iPhone as well as the long exposure feature.
All about Siri
The newest iPhone will also have new features for Siri. Apple made an announcement in the WWDC that they are going to have a deeper feature and capabilities for Siri in the iPhone 8. This will include new voice tones, different language translations, and more support for its third-party applications.
The newest iOS 11 is also expected to make Siri capable of its hands-free experience. There are rumors that the Apple's home button will be ditched this time as Siri functions well. Further, the newest Siri feature is also expected to send commands among applications that will control more of its features without having the need of the home button.
Nonetheless, everyone is looking forward for an all-new experience as it will be released later this year.
Click to read more
and watch the video
or