Samsung Gear S3 LTE now available from Verizon, starting at $349
The carrier has begun selling the smartwatch, which costs $400 without contract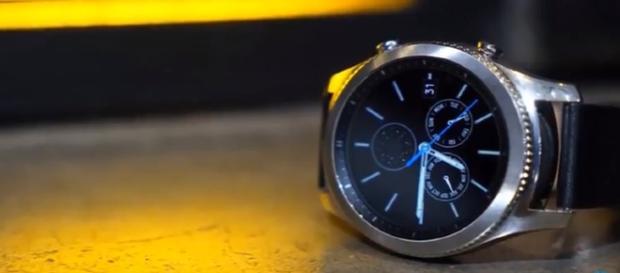 Verizon has finally caught up with T-Mobile and AT&T and has started to offer the Samsung Gear S3 Lte model. In March, Samsung announced that it would introduce its Gear S3 Classic LTE smartwatch in the United States through T-Mobile, AT&T, and Verizon. While the first two carriers kept the promise and introduced the wearable, Verizon lagged behind.
Verizon offering the Samsung Gear S3
The U.S. based carrier is currently offering the Gear S3 Classic LTE at $349.99 and $399.99. If a consumer wishes to buy the Tizen-powered wearable on a two-year contract, then he/she will have to pay $349.99, while without the contract one has to pay $399.99.
The smartwatch is available only through Verizon's online store and won't be available in the physical stores. The carrier is also offering a discount of $100 on the smartwatch if a consumer wishes to buy the wearable along with a Galaxy smartphone from its online store.
Pricing on other carriers
Apart from Verizon, the Samsung wearable is also available in T-Mobile's online store for $399.99 outright and for $16.00 per month if one opts for the two-year installment program. Other than T-Mobile and Verizon, the Gear S3 classic LTE smartwatch is also available for purchase on AT&T for $249.99 on a 2-year contract. AT&T is also offering the Samsung smartwatch through its physical stores and at the same price.
Features and specs
The Gear S3 Classic is a 4G LTE-enabled, Tizen-powered smartwatch.
The wearable comes with wireless charging capabilities and provides up to 2.5 days of standby power. Available in silver, the Samsung wearable runs on Tizen 2.3.2 operating system and boasts a 1.3-inch Super AMOLED display. The smartwatch's display is a circular one.
Although the device runs on Tizen OS, it is compatible with most Android devices and also with Apple smartphones. The rotating steel bezel on the device offers a unique way of navigation on the Gear S3 Classic's face, which can be used to select, scroll, and navigate. The Samsung smartwatch comes with IP68 certification, which makes the wearable dust resistant and it can also withstand immersion in up to 1.5 meters of water.
The Gear S3 Classic was recently updated with three different watch faces as a part of its spring collection. Each of the watch faces – namely the outdoor watch face, the travel watch face, and the sports watch face serve a functionality that is clear from the names. The wearable also features the Samsung Pay and S Health apps.
Click to read more
and watch the video
or