Samsung Gear S3 Frontier delayed by Verizon until late June
Rate this title
The smartwatch from Samsung will release on Verizon Wireless in Q2 2017.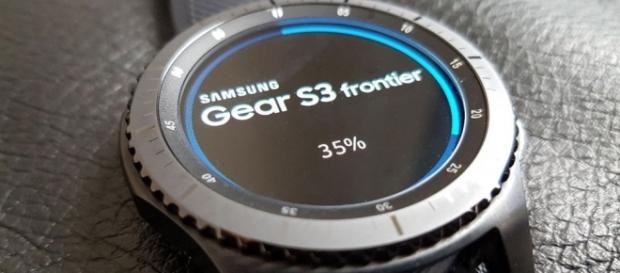 While AT&T, Sprint, and other wireless network carriers have already made the Samsung Gear S3 Frontier available for Galaxy S8 and Galaxy S8+ buyers, Verizon is lagging behind. Verizon has now confirmed that the launch of the Gear S3 Frontier smartwatch has been delayed. The wearable was expected to become available from the carrier April 21, along with the launch of Galaxy S8 and Galaxy S8.
Why the delay?
Being the only carrier that hasn't released the smartwatch, users have been asking for asking for repeated solutions as to why the device was still not available on Verizon. With the latest announcement, users have finally got an answer.
The news of the delay was confirmed in a mail received by a Verizon sales representative.
The email noted the reason for the delay to be "due to unforeseen circumstances." The carrier did not offer any other details. The launch of the Samsung Gear S3 Frontier is now shifted to end Q2 2017, which means one will not see the device before June.
GSM incompatibility to blame?
According to a user on Samsung's official forum, since the device has been made in GSM format, and Verizon still uses the CDMA format, this may be delaying its launch on the carrier. It was also stated that if Samsung decides to make the Gear S3 Frontier in CDMA, Verizon will be the last to receive it.
Can users redeem the promotional offer?
There is also good news for all the Verizon users. Since the smartwatch was a part of the launch materials and promotional print, qualifying customers can redeem it when the smartwatch will be available.
However, Verizon is expected to provide their customers with the exact release for the Gear S3 Frontier. The smartwatch is priced at $299.99, and is available in Samsung's official website.
Features of the Samsung smartwatch
The smartwatch comes loaded with the S-Health app, which allows users to monitor and track their heart beat. The smartwatch also allows user to stay connected with their smartphone even if it's not with them. It allows users to receive texts, download apps, and comes loaded with built-in- speaker and microphones.
Apart from this, the smartwatch is both tough and rugged, and provides resistance against water, occasional drops, dust, and changing temperature. The wearable can work for days on a single charge and comes with wireless charging option. Users can customize the smartwatch according to their preference. Users can choose from the range of silicon bands, which are sold separately.
Click to read more
and watch the video
or