Samsung Galaxy Note 8 release date set for August 2018
Galaxy fanatics have been clamoring for the Note 7 successor and much to their delight, it looks like the new Note phablet is just around the corner.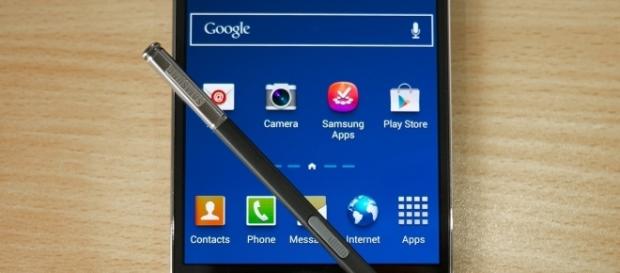 Samsung's next flagship smartphone, the Galaxy Note 8 has been floating around the rumor mill for a while. Now, a new report from Reuters claims that the long-awaited Note-branded phablet will be announced in August. This shred of information comes from a source that's allegedly familiar with the matter.
Specifications, launch date, and features
According to the Reuters report, the Note 8 will be equipped with a dual-camera system and boast a marginally bigger curved display than the newly launched Galaxy S8 Plus. This piece of news aligns perfectly with previous reports.
Besides, an August announcement is more likely to come to fruition unless of course, the popular South Korean handset maker decides to deviate from its usual launch pattern for the Galaxy Note range.
It can be recalled that the Galaxy Note 5 and the fiery Galaxy Note 7 were launched in a similar time frame.
The earlier models were announced at Berlin's IFA event back in September. Last year's Note 7 gave Samsung the much-needed first-mover advantage against this competition by bringing this date forward.
More importantly from Samsung's point of view, a late August launch date implies that it would have an opportunity to bring in its latest flagship device in the market ahead of arch rival Apple's equally anticipated iPhone 8.
Latest leaks and rumor roundup
The design of one feature of the new Galaxy Note device may have reportedly faced the consequences of this aggressive approach, though. Earlier leaks indicated that there would be no rear-mounted fingerprint sensor. This seemed particularly understandable since putting the fingerprint sensor on the back of Galaxy S8, and S8 Plus proved to be awkward due to its nearness to the device's camera lens.
There's hearsay that Samsung is planning to embed a fingerprint scanner underneath the glass on the front of the upcoming Note device. However, citing latest reports, Forbes' Ewan Spence debunks this possibility claiming Samsung may not be able to incorporate this technology unless it places the sensor in a location where it can be easily spotted due to uneven screen brightness.
It is imperative for the Note 8 to have the fingerprint sensor for Google's certification. Amidst the absence of cutouts for the sensor on the rear of the recently leaked panels and failure to embed one underneath the screen assembly, Spence says Samsung has two choices:
The first one involves reworking the back of the device in the bid to bring about an identical accommodation just like the Galaxy S8 smartphone. Alternatively, the company can simply drop its plan to create a button-free front panel and stick to the more relevant fingerprint sensor and the standard home button fused together, instead.
Do you think Samsung will give the new technology a shot or just stick to the tried and trusted solution? Share your thoughts in the comments section below. #samsung galaxy s8 #Samsung Galaxy Note 8 #Samsung Galaxy Note 7