Samsung rumored to announce new Galaxy Note 8 in August
Anonymous source leaks planned announcement date of successor to ill-fated Galaxy Note 7 phone-tablet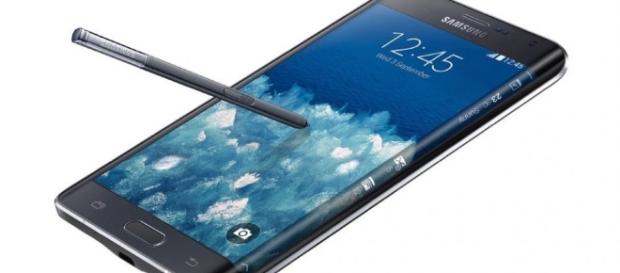 The burning issue with the much lamented Samsung phone-tablet of yesteryear, the Galaxy Note 7, was one of the greatest product disasters ever to befall an electronics company. The financially ruinous combination of faulty components, confusing recall procedure and similarly flawed replacement units almost laid the Korean smartphone giant low. It was some good fortune at least that their other communication devices on the market continued to sell good, and their next-generation phone the Galaxy S8 debuted this April to a good reception. Perhaps it is this recovery that has encouraged Samsung to give their Galaxy Note series another go, by dropping hints at a possible August announcement of the new Galaxy Note 8.
Theorized specs for Note 8
Reports first came out on Tuesday, June 21 that Samsung was making ready for a major product announcement to be done sometime in the second half of August. This month has been a sort of traditional period of the announcement by the Korean company for any new versions of their Galaxy Note phone-tablet series. The unfortunate Note 7 was first introduced on August 2 of 2015 while its immediate predecessor the Note 5 was done on August 13.
According to the anonymous source who leaked this schedule information, the proposed Samsung Galaxy Note 8 will be slightly larger than its expected base the Galaxy S8 smartphone, which has a 6.2-inch screen in its S8+ variant. The Note 7 screen had seemed big enough with its 5.7-inch display, but its successor will be able to pull off the larger screen thanks to the "no-bezel infinity display" design of the S8 and S8+.
Following this aesthetic, the Note 8 could be looking at having a 6.4-inch screen that might also be curved. That could come off as a making the yet-to-be-announced phone-tablet a near-similar choice to the next Apple iPhone, which is expected to launch in September.
Back from the brink
Among the many nicknames that can be ascribed to 2016 would be the "Year of Exploding Samsung." Faulty battery packs (and possible internal systems as well) contributed to the mid-year rash of burning and exploding Note 7 units. Public panic and even some counts of consumer injury eventually led to the Korean smartphone manufacturer to discontinue the device before it even lasted a year.
The fact that Samsung has decided to retain the Galaxy Note branding for their phone-tablets even after all that was quite the surprise. The whole period of sale and recall had cost them $5.3 billion worldwide at the least. Samsung had apologized for the bugs and added some extensive security features on the Galaxy S8, which hopefully will carry over to the Galaxy Note 8. Further news will have to wait until August.