How to convert your MacBook Air into a touchscreen laptop
Believe that the MacBook Air can still get a dramatic change despite rumors of being obsolete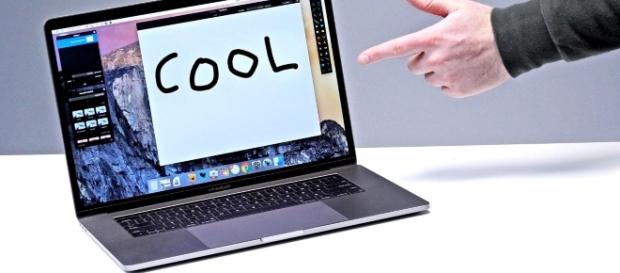 The Macbook Air received a subtle storage update and that's all the recent WWDC 2017 have to say about the hybrid Laptop. Since Apple was not keen on developing a new version, other technologies found a way to make it great again like the rest of the Apple products. According to the latest news, the company Neonode invented the AirBar that can make a laptop with screens less than 15 inches into a touchscreen.
Neonode is an optical sensing startup that is beginning to make its name in the field of display development.
After the company took pains developing the AirBar for the MacBook Air, it's now available for the 13-inch version. Apparently, the company found a way to make the AirBar compatible to the non-touch MacOS; the latter as the main reason why the development took longer than expected.
How to setup the AirBar on your MacBook Air
The design of the AirBar perfectly fits the 13-inch MacBook Air, taking into consideration the rather wide bezels of the device. The material looks like a film strip that has magnets and adhesive on the sides that will perfectly fit this particular Apple laptop. The magnets, which are strategically located at the back of the AirBar will connect on the bezels, just like the adhesive.
The adhesive on the other hand is not permanent so you don't have to worry about ruining the looks of your laptop. Additionally, the light material that used to convert your MacBook Air to touchscreen is shipped with extra magnets just in case the original set stops working. A thin strip is also indicated in order to properly install the film on your laptop screen.
And that's just for the installation of the film on the laptop. According to the recent updates, MacBook Air users who want to take advantage of the touchscreen feature also need to download a MacOS driver in order to make it work. Windows 10 users on the other hand are rewarded with a plug and play feature, making it easier for them to install the AirBar.
Priced at $99, the AirBar is quite impressive with its accurate touchscreen capability. Some reviews even confirmed that it responds to the tiniest dot on the MacOS. The downside has something to do with not being able to close the MacBook Air while the AirBar is in place. The verdict, it can basically make your MacBook Air a touchscreen with 95 percent accuracy and easy setup. Operation wise, it needs more ease of use especially on the aforementioned closing of the laptop with the AirBar intact.
Click to read more
and watch the video
or