Nintendo working on 'Legend of Zelda' smartphone game?
Nintendo could soon launch a 'Legend of Zelda' mobile game to replicate the success of the franchise on other platforms.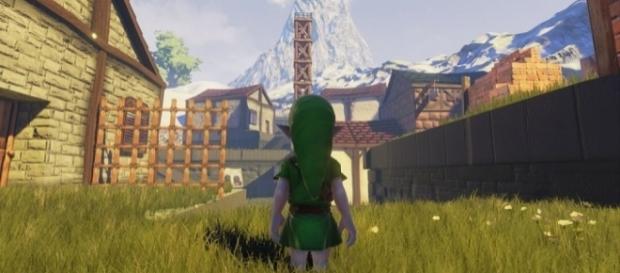 Nintendo has had immense success with its smartphone game titles. Their widely popular "Super Mario Run" has already managed to generate impressive revenue for the company. This has led to company executives deciding to launch a couple of mobile games annually. The first mobile game from Nintendo was "Fire Emblem" and the next after would be "Animal Crossing" for 2017. However, a Wall Street Journal report now indicates that the developer may be planning to release a "Legend Of Zelda'" game for the platform as well.
Why 'Legend of Zelda' game?
Nintendo may be tempted to cash in the popularity that this franchise has achieved after the release of the "Legend of Zelda Breath of the Wild" game for the Nintendo Switch and Wii U consoles.
It would come as no surprise that fans of the franchise would appreciate a game from their beloved series to hit smartphones as well.
However, it may be quite a challenging feat to make such a genre work on the limited hardware capabilities of smartphones. The controls of the series' games are usually complex; however, Nintendo has managed to make "Phantom Hourglass" and "Spirit Tracks," two DS games from the Zelda franchise, work on the hand-held console. These two games were completely played through the touchscreen. The publication stated that Nintendo is working with DeNA – a Japanese game developer – to come up with the smartphone version of the game.
Other details about the game
Nintendo has not officially confirmed the "Legend of Zelda" games and all the details that have been shared are rumors and readers should take it with a grain of salt.
However, even if the company does decide to release a game on the popular franchise for smartphones, it has to at first complete the "Animal Crossing" title, which has already been delayed.
It is also uncertain whether the "Legend of Zelda" game would be free to play similar to "Fire Emblem" or whether Nintendo would charge players for the complete game, like "Super Mario Run." In the latter game, players could play the first few levels for free but needed to pay $9.99 to play the rest of the game. However, the company ditched this model for its "Fire Emblem" game and players could engage in the full game for free. However, it featured in-app purchases which were optional. It seems likely that the upcoming "The Legend of Zelda" game would also be free to play with in-app purchases.
The "Legend of Zelda" franchise has been very popular since its inception back in 1986. Since then there have been many games across several platforms. However, this is the first time that Nintendo is considering bringing the series to smartphones.
Click to read more
and watch the video
or