iPhone 8 will not be delayed, launch expected in September
Apple will launch its upcoming iPhones in September and will release them in the market in October per its traditional annual cycle.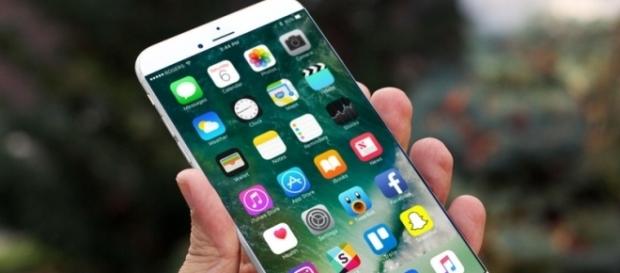 Economic Daily News, a Chinese publication, claims that Apple's upcoming iPhones will not face a delayed launch and release. The new iterations of the iPhone will follow the traditional yearly cycle and will be unveiled in September and would hit the market in October.
The report also states that some of Apple's major part suppliers such as Taiwan Semiconductor Manufacturing Company, who is responsible for providing the company with A11 SoC are gearing up to boost production of "related iPhone parts" from June.
The publication also said the Kinsus Interconnect Technology and Zhen Ding Technology Apple's circuit board suppliers have managed to figure out how to increase the yield rates of the substrate-like printed or SLP circuit board.
This improvement will now facilitate the mass production of the SLP in June.
The report also claims that contract manufacturers of Apple's iPhone – Pegatron, Wistron, and Foxconn – have speeded up the recruitment and training process of new employees in China for the preparation of the new iPhone.
iPhone 8 releasing timely
The latest report contradicts previous rumors, which stated that Apple would delay the release of its tenth anniversary iPhone due to issues in the production process. Only last week, Deutsche Bank analysts predicted that issues plaguing the iPhone 8's production would push back its release from September 2017 to 2018. The iPhone 8 is rumored to have a radical design and new features.
Why the release delay rumors?
Debates about the placement of the TouchID – whether it will be embedded in the screen or located at the back – have puzzled iFans.
While some rumors and leaked schematics point at a rear-placed fingerprint scanner, some leaks point to the TouchID being embedded in the front panel of the iPhone 8.
However, there have been a slew of reports stating that the Cupertino-based company was facing trouble with the placement of the TouchID and the handset's release may get delayed if the company does not figure a solution to this problem.
According to a Pacific Crest Securities report, which surfaced last month, Apple is yet to finalize a firm that will provide the raw material for the fingerprint scanner, giving rise to speculations that the company has still not finalized the design of the handset.
Latest predictions come in the form of JPMorgan's investor note and forecast that Apple would bundle AirPods with the iPhone 8 for free. JPMorgan had predicted that the highly anticipated smartphone would be unveiled in June 2017.