Huawei Nova 2 will be released next week, Huawei's head Kevin Ho announces
Rate this title
The update on Twitter is good news for Huawei customers and patrons, who are now looking forward to May 26.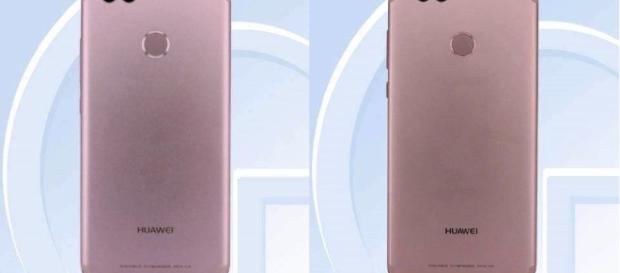 Tech enthusiasts and customer expected the coming of the Huawei Nova 2 because of its new features will be incorporated in it. The smartphone has new features that will rival other smartphones in the market. In addition, head of Huawei's smartphone operations Kevin Ho released a statement on Twitter that the said smartphone will be released next week, specifically somewhere between May 22 to 26. Though, the leaked promotional image showed that it will be released on May 26.
According to sources, the new color of the expected smartphone also comes in lime green color. Going back on the leaked promotional image online, the said smartphone gained attention from fans and customers alike because of the idea of something new.
The post from Weibo, the social gathering website in China revealed the promotional image.
Nova 2's specs and features
Huawei Nova 2's features are improved and boosted in terms of performance. In addition, the screen and display transformed into something better. Here is Kevin H's post from Twitter that confirmed the release of expected smartphone:
The next Nova is coming to #ChangSha, #China next week. Stay tuned. #HuaweiNova2 😀 pic.twitter.com/eO1zqFfVvl

— Kevin Ho (@KevinHo_Huawei) May 19, 2017
The image along with the post showed that there is another color variation. Aside from lime green, the leaked color was also Rose Gold. From the leaked images that showed the said smartphone, it is expected that the device has a metal body and simple design for easier grip. Furthermore, 12 MP sensors are built in the smartphone with rumored Qualcomm's Snapdragon 660 chipset.
On the other hand, other fans expected that the smartphone will run on Kirin 658 processor.
Moving on to the Huawei Nova 2 Plus, this smartphone will likely have the same design with smaller twin but with a bigger display and resolution. The fingerprint scanner is a feature that will not be ignored because it is essential for business owners and businessmen who prefer privacy and security. This feature will also secure the smartphone if it is lost or stolen. Therefore, the smartphone will be better than its predecessor.
Waiting until the great reveal
Based on the Twitter post from Kevin Ho, fans and customers will have to wait until the company will announce further. All these rumors and expectations will either be debunked or proven true by Huawei. For now, customers will have to wait until next week to fully grasp the real specs and features of Nova 2 and Plus. As for As for Huawei, this company , this company will either impress their patrons and customers or disappoint. Thus, they will be doing their best to achieve and meet expectations.
Click to read more
and watch the video
or