'Life is Strange' sequel confirmed, work started last year, says devs
Rate this title
Dontnod Entertainment announced that they are already working on the project and are very excited to reveal details about the sequel.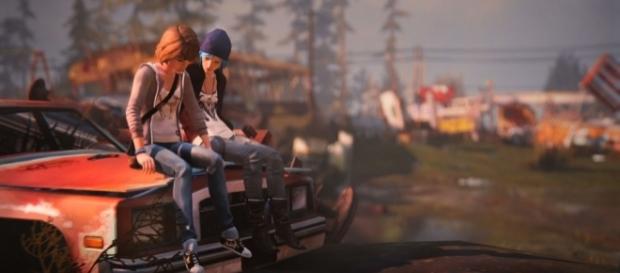 The sequel to the highly popular episodic graphic adventure video game, "Life is Strange," has been confirmed to be in development. Dontnod Entertainment, the company behind the game, announced that they are in fact already working on the project and that they are very excited to reveal details about the sequel very soon.
Following up on a success
The multi-awarded video game was well received by gamers and critics due to its captivating storyline and its unique "rewind" game mechanic. Due to the immensely positive response from gamers, Dontnod Entertainment decided to follow it up with another installment. The developer recently released a short video to announce the development of the sequel and ensured fans that they will be releasing the "very best game" they can create.
Still in the dark
Aside from announcing its existence, the company didn't really talk much about what the game was going to be about or if the characters in the first game were going to be returning. One of the draws for the original title was its use of relatable characters set in a typical, albeit fictional, Oregon town. Given the positive response to those elements, the next game will likely still be following the same formula.
The developer also confirmed that the game will not be unveiled at the upcoming 2017 Electronic Entertainment Expo (E3) event, which is set to take place next month in Los Angeles, California. The statement was likely aimed at clearing up any possible rumors about the game making an appearance during the event. However, the statement also indicates that the game's unveiling may still be a little bit down the road.
Popular demand
Since all five episodes of the hit game were released back in late 2015, fans have been clamoring for additional chapters to be made. A majority of the feedback from players revealed that the Pacific Northwestern-setting and the memorable teen characters were the main game elements that drew gamers in. The developers reportedly were playing around with immediately releasing a sequel right after the original game's debut, but they apparently chose to take their time to research and develop the same depth for the upcoming sequel.
"Life is Strange" was originally released in different episodes all throughout 2015. The game was made available on a variety of platforms, including the PlayStation 3, PlayStation 4, Xbox 360, Xbox One, Windows PC, Linux, and OS X.
Click to read more
and watch the video
or