Huawei will launch three Huawei 2-in-1 Matebooks running on Windows 10
Huawei concealed its upcoming 2-in-1 Matebooks under the names Pascal, Bell, and Watt with the recent leaks revealing their specs & features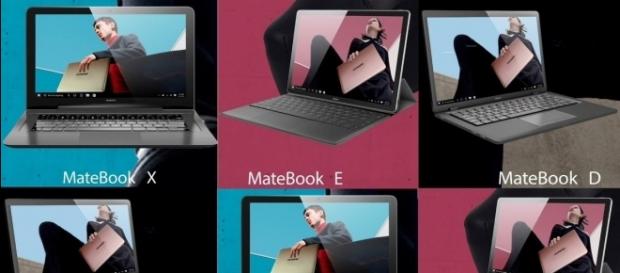 huawei launched in 2016 the Huawei Matebook. It was the company's first attempt at the 2-in-1 Windows 10 PC market. The reception for the product was good and lately, there were speculations that the company is already gearing up to shake the same market once again. There were several leaks and Geekbench posting that these analysts have gathered that sparked these recent speculations.
Leaks
According to recent speculations from theorists and tech analysts, the company is preparing not one but three 2-in-1 Huawei Matebooks this year. These three new devices named as D, E, and X will run on Windows 10. On Twitter, serial leaker Evan Blass revealed the names of the upcoming devices.
Pascal + Bell + Watt = Matebooks E, X, & D (/not/ respectively).

RT @rquandt (Huawei MateBook "Pascal"...) https://t.co/beQlSjIDk9 pic.twitter.com/CgXz5AIeMH

— Evan Blass (@evleaks) April 11, 2017
Pascal
Journalist Roland Quandt also revealed that the model X is concealed under the codename, Pascal. Speculations have it that this luxury device will be positioned against Microsoft Surface Book and Apple MacBook. The key in the entry of this device would definitely depend on its retail price since Surface Book and MacBook have a good record in terms of performance and efficiency.
Huawei MateBook "Pascal" aka PL-Wxx w/ Intel Core i5-7200U, 8GB RAM and Windows 10 seen at GeekBench (15in laptop): https://t.co/i7e9AIw3qt pic.twitter.com/WxhUgrYrgs

— Roland Quandt (@rquandt) April 3, 2017
This variant is expected to be released equipped with 8GB of RAM and Intel Core i5 CPU.
Most likely, this is a base model and users can upgrade it to their liking. This model will be a fully functional notebook. As seen on the Geekbench, this variant will have a 15-inch display. As described, the Matebook X appears like a laptop with a sturdier keyboard design. However, like all other hybrid brands, the screen is detachable enabling the user to take the screen and use it as a tablet.
Bell
This variant is concealed under the codename Bell. It is expected to run on Intel Core M Cherry Tail processor. Aside from that, it will have 4GB of RAM. According to some predictions, this model will be an upgrade to the company's first generation Matebook device with the same 2-in-1 design. The device is described as a tablet that comes with keyboard cover. It features a touchpad and a folding design. This enables the user to utilize the cover as a stand while the user is typing.
Watt
As part of the three new upcoming devices, this variant is hidden under the codename, Watt. Like the X model, this variant is expected to house Intel Core i5 processor. In the Geekbench, it appears that this model and the Pascal model is the same. The only difference is that the Watt model will be released with a 12.5-inch display screen. The Matebook D is described as more like the Lenovo Yoga with a touchscreen. The device can also be used as a tablet when the screen is flipped at the back.
Click to read more
and watch the video
or