Cavaliers wanted Tatum and Simmons cleared to play
Tatum was the center of Irving trade and Philadelphia 76ers top young player cleared to play.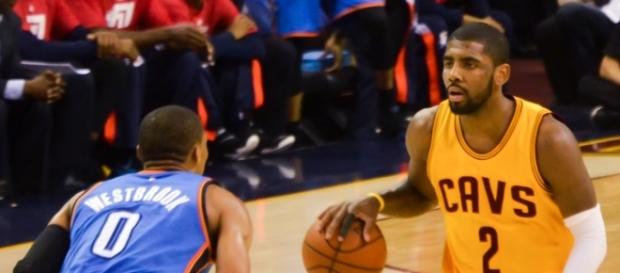 The offseason is coming to an end as training camp is set to begin in September. We have seen numerous changes in the NBA from players, rules, and schedules. But this week the biggest trade for this offseason was completed with Kyrie Irving moving to the Boston Celtics and Thomas, Crowder, Zizic, and Brooklyn Nets 2018 first round NBA draft pick. Here are some possible scenarios that could have happened regarding the Irving trade.
Cavaliers badly wanted Tatum to come to Cleveland
The Cleveland #Cavaliers publicly announced this offseason that they wanted a veteran starter, a young top prospect, and draft picks in exchange for Kyrie Irving.
The Boston Celtics directly made an offer to the Cleveland Cavaliers to acquire NBA all-star Kyrie Irving but the Cavaliers wanted Jayson Tatum as part of that package as reported by Shams Charania of The Vertical, but Boston made it clear that Jayson Tatum, Jaylen Brown, and Marcus Smart are untouchable and they are deemed to the future of Boston.
Shams Charania on NBA TV, later on, said that the trade talks between the Cavaliers and Boston Celtics centered on Jayson Tatum for weeks since Cleveland really likes him but Boston would not budge If Tatum was not deemed untouchable the trade would have been done weeks ago this offseason.
Now the trade is complete and the future of the Cleveland Cavaliers and Boston Celtics have been rewritten with them changing point guards. Despite Isaiah's amazing and NBA all-star season, the Boston Celtics saw that they would have a bigger chance of winning by acquiring Kyrie Irving this offseason. Thomas averaged 28.9 points, 0.2 blocks, 0.9 steals, 5.9 assists, and 2.7 rebounds while shooting 46.3 percent from the field, 37.9 percent from beyond the arc, and 90.9 percent from the charity stripe.
Ben Simmons ready for next season
Ben Simmons was drafted by the #Philadelphia 76ers in the 2016 NBA draft with the first overall pick. He is now the third Melbourne born number one overall draft pick in the past decade along with Andrew Bogut and Kyrie Irving. He made so much hype as he played in the summer league with his amazing court vision, passing skills, and his speed despite his size. He was named as NBA Las Vegas Summer League First Team and averaged 10.8 points, 7.7 rebounds, and 5.5 assists per game in the summer league. After a heart breaking injury that caused him to miss the entire 2016-2017 season he now comes back more experienced this offseason, after having numerous workouts with The King himself LeBron James. He is now cleared to play full basketball activities as reported by Tom Moore of Philadelphia Daily News and is ready to take the NBA by storm. #Nba All Star