The Boston Celtics defeat the Milwaukee Bucks, 96-89
Horford scores 27 points to lead the Boston Celtics over the Milwaukee Bucks to get their third win of the season.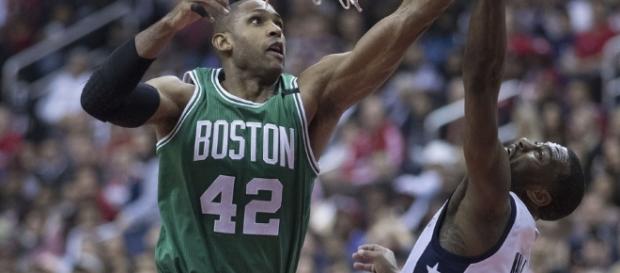 The Boston Celtics defeated the Milwaukee Bucks with the score 96-89 at the UW-Milwaukee Panther Arena in Milwaukee. Giannis Antetokounmpo had his usual incredible stat line with 28 points, 10 rebounds, seven assists, three steals, and one block. He shot 47.6 percent from the field, 66.7 percent from beyond the arc, and 85.7 percent from the Free Throw Line. Even with Giannis dominating, Al Horford and Kyrie Irving were just too much for the Milwaukee Bucks. Horford and Kyrie scored a total of 51 points, which was more than half of Boston's total score.
Giannis did not have any help
Other than Giannis Antetokounmpo, the Milwaukee Bucks struggled to find another player who could score. Only four players scored in double digits for the Bucks, Giannis with 28, Khris Middleton with 15, Tony Snell with 11, and Malcolm Brogdon with 15. The Bucks shot the ball pretty well at 45.5 percent from the field and 44 percent from beyond the but they just could not outscore the red-hot Celtics. Giannis has been exceptional this season, but in order for the Bucks to win, everyone has to step up and help.
Al Horford had a great game
Al Horford had his best game of the season so far against the Milwaukee Bucks. He contributed 27 points, nine rebounds, four assists, and one block in 34 minutes. He shot an amazing 78.6 percent from the field, 80 percent from beyond the arc, and 100 percent from the free throw line. With Gordon Hayward out, the Celtics badly needed Horford to have a bigger role in the offensive end. Whether it was in the pain or from the three-point line, Horford simply looked unstoppable against the Bucks.
Kyrie Irving razzles and dazzles
Kyrie Irving had arguably his best game for the Boston Celtics so far. He contributed 24 points, three rebounds, seven assists, two steals, and one block in 35 minutes. He went 10-of-18 from the field, 2-of-4 from the three-point line, and 2-of-2 from the free throw line. Kyrie put on a series of moves against the Bucks which included a nifty spin above between two Bucks defender which led to a beautiful teardrop basket.
With Gordon Hayward out for the rest of the season, Irving and Horford will need to step up their game in order for them to have even a slight chance of defeating the better teams in the east like the Cleveland Cavaliers, Toronto Raptors or the Washington Wizards.
Boston will now shift their attention to this Friday as they face Hassan Whiteside and the Miami Heat.