There have been rumors about Joy-Anna Duggar Forsyth and her due date for months. Now In Touch Weekly is sharing that it looks like Joy's due date proves that she didn't actually get pregnant until after she was married to Austin. The fans were pretty concerned that she might have gotten pregnant early because of how big her baby bump was so quick.
What does her registry reveal?
Joy-Anna's registry reveals that she will be having her baby next month. Her due date shows as February 25, which proves that Joy got married before she got pregnant. The Duggars actually wait to even kiss until they get married, so it was pretty shocking that fans would even think that she got pregnant before the wedding.
This shows that Joy-Anna is due exactly nine months after her wedding date. More than likely, she got pregnant on the wedding night or not long after that.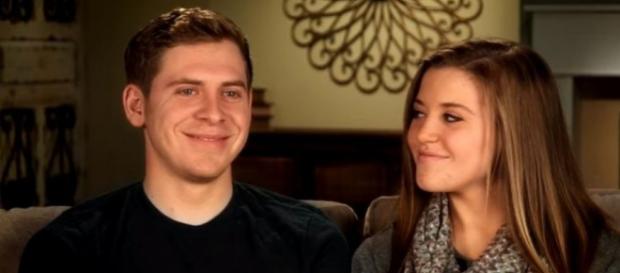 It sounds like Kendra and Joseph Duggar got pregnant that fast as well. She put on the registry that she wants a children's book, nightlights and a few other things. There are actually not a lot of items on the registry.
What is going on with Joy-Anna?
The thing is that Joy-Anna Duggar Forsyth hasn't even announced the sex of her baby yet. It sounds like they are waiting until the baby gets here. A family friend even said that the couple isn't admitting that they know what they are having yet and that they are going to be surprised as well.
Considering that she has a great family with a lot of babies it will be easy for her to get stuff passed on to her if she has a boy or a girl. She did recently share that her baby would be about six months older than Jinger's baby. Jinger just announced that she is expecting her first child with Jeremy Vuolo.
Joy and Austin seem to be doing well since they got married. They are still living in Arkansas. They will be on the new season of "Counting On" and the viewers will get to know them better and see how they are doing with their married life.
Joy already said, "I'm most looking forward to watching Austin as a dad and raising children together with him."
Are you surprised to hear that Joy-Anna Duggar Forsyth didn't end up getting pregnant until after she was married? Sound off in the comments below on your thoughts, and don't miss new episodes of "Counting On" when they start airing soon on TLC. If Joy has the baby before the show starts, they may throw together an episode about it and let fans see the birth before everything else.
I know I can't wait to get the details!