Jinger and Jeremy Vuolo make fans think they are trying to have a baby
The couple made a recent comment that made it sound like she may not be able to get pregnant right away.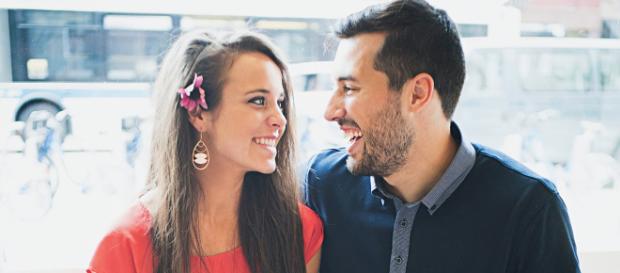 Jinger and Jeremy Vuolo are doing great and enjoying their first year of marriage. They are living in Texas away from the rest of the family and just doing their own thing. The couple hasn't announced a pregnancy just yet, though. The fans have been speculating that they are using birth control, but now it sounds like maybe they are trying to have a baby and it just isn't happening for the couple. The fans assumed that it was by choice, but this new video really makes it sounds like it isn't.
Couple reveals something in new video
Joseph and Kendra Duggar just revealed that they are expecting their first baby together.
Everyone in the family couldn't be more excited for the news. They haven't been married very long, actually just a few months. Joy-Anna and Austin Forsyth also announced a baby on the way just a few months after they got married. Jinger and Jeremy actually sent out a video congratulating the couple that is making everyone speculate if they are having trouble conceiving. They way that Jeremy worried something really confused everyone.
In the video, Jinger Duggar Vuolo says that they are so excited and Jeremy goes on to say that they can't wait to meet the little one.
Jeremy then says that they are so grateful that God gave them a baby so soon. They also say they hope to see them soon. Jinger and Jeremy live in Texas so they don't see the entire family near as much. They come home often, but they aren't around for the daily stuff like everyone else is and they do miss out on a lot because of it.
What could this mean?
It really does sound like this could mean that the couple is having trouble getting pregnant. Maybe they are wanting a baby, but it isn't happening soon for them.
Jeremy and Jinger have been married a while and still haven't announced a pregnancy, which has shocked their fans. More than likely, they are even having problems or have decided to find a way to prevent pregnancy for a while so they can enjoy the married life. Jeremy's comment just really doesn't sound that way at all, though.
Do you feel like Jinger Duggar Vuolo might be having trouble getting pregnant? Sound off in the comments below on your thoughts, and don't miss new episodes of "Counting On" when they return to TLC in the spring with new episodes.
They haven't announced an exact return date yet, but it has been revealed that the show is coming back again, which is really exciting news for the fans of "Counting On."